Can Smartphone Apps Like WhatsApp Help Farmers Endure Extreme Weather?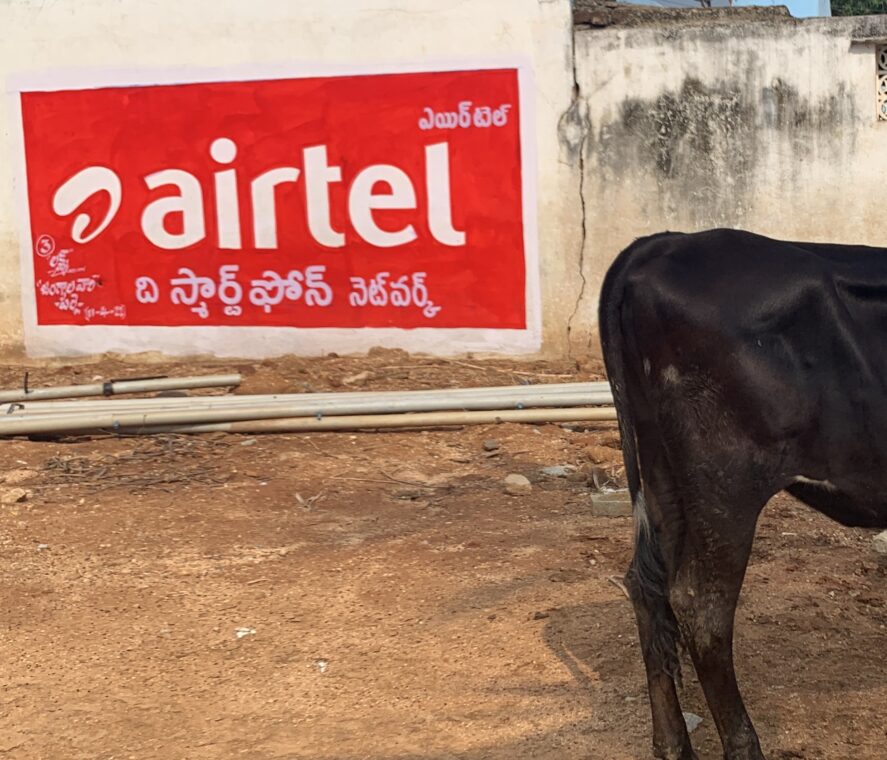 Before planning your week, it is probably not unusual for you to check the weather forecast on your smartphone. For a farmer in a rural developing economy, however, weather news is more likely to come from the TV, radio, or social networks. Timely weather updates are critical for farmers who rely on their yields as the primary source of income. In this setting, where smartphones have only recently been adopted, how can farmers best use them to receive information about extreme weather events?
Smartphone agriculture in India has developed in two distinct ways in the past couple of years. First, the supply of innovative smartphone applications for farmers, including features such as pest diagnosis and accurate weather predictions, increased. Second, there was an increase in online communication between farmers, agriculture institutes, and traders. However, qualitative research shows that there is some initial hesitancy toward using smartphones for farming.
Over the past year, I explored this issue by surveying over a thousand farmers in the Chittoor district of Andhra Pradesh as part of a randomized control trial. A part of the treatment intervention for this study includes creating multi-village Whatsapp groups to connect farmers from different parts of the region, thereby enabling online information sharing between them. In lieu of existing literature on peer effects and social learning in farmers, this study attempts to analyze whether farmers can learn new information from each other online. In this particular context, an instance where online interaction among these groups proved to be beneficial to sample farmers was during weather-related shocks.
In November 2021, a cyclone swept through Andhra Pradesh, causing devastating crop and cattle losses across the region. In the experiment Whatsapp groups, some farmers shared weather updates and alerts with each other, while others shared pictures of their damaged crops. In addition, some farmers voluntarily shared tips online about preventing and mitigating further damage from untimely rains. The tips included using salt water to prevent seed spoilage, tying tomato plants to hard wooden sticks, ensuring proper drainage of rainwater, and so on.
This pattern of information sharing highlights both the demand for, and supply of, farm-related information that can affect agricultural productivity. The most compelling part, though, is that the cost of sharing this information is negligible. This is crucial in a setting where the majority of farmers are smallholders who invest thousands of rupees in their farms every year, but are not guaranteed any revenue.
A potential downside of online information sharing is the need for a mechanism in place that checks the authenticity of messages. Smallholder farmers especially cannot afford the risk of trusting misinformation. In other words, it is not just the quantity of information being shared, but also the quality. One possible solution is to have moderated online chat forums, such as in this experiment, where one party is responsible for fact-checking the information shared. This can ensure the timely delivery of correct information.
With climate change worsening by the day, most developing countries face unpredictable weather conditions. These countries also happen to be the most economically reliant on agriculture. Given that most farmers rely on their own past experiences or those of their families to inform their decision-making, it becomes even more important to spread awareness about weather shocks and give farmers enough time to update their practices. This signifies the need for more timely updates and tips to prevent crop loss from adverse weather events. Alongside the online information, chat platforms also create a safe space that enables farmers to share their concerns, ask questions, and get free and easy access to information.
This points towards a hopeful future, where policymakers can exploit the timely and cost-effective scalability of digital information-sharing to help farmers across borders. This information goes beyond weather and can include other topics, such as price fluctuations, input dealer contacts, pest control tips, storage, harvesting, and more. At the same time, online information sharing can also help farmers to learn from each other, as previous economic literature has shown in traditional settings before internet expansion.
Vanisha Sharma is a TCI scholar and PhD candidate studying applied economics and management at Cornell University.
Featured image: An advertiser for the mobile provider Airtel in an Andhra Pradesh village. (Photo by Vanisha Sharma/TCI)