Managing Mycotoxins: Reducing the Nutritional and Socioeconomic Burdens of Unsafe Food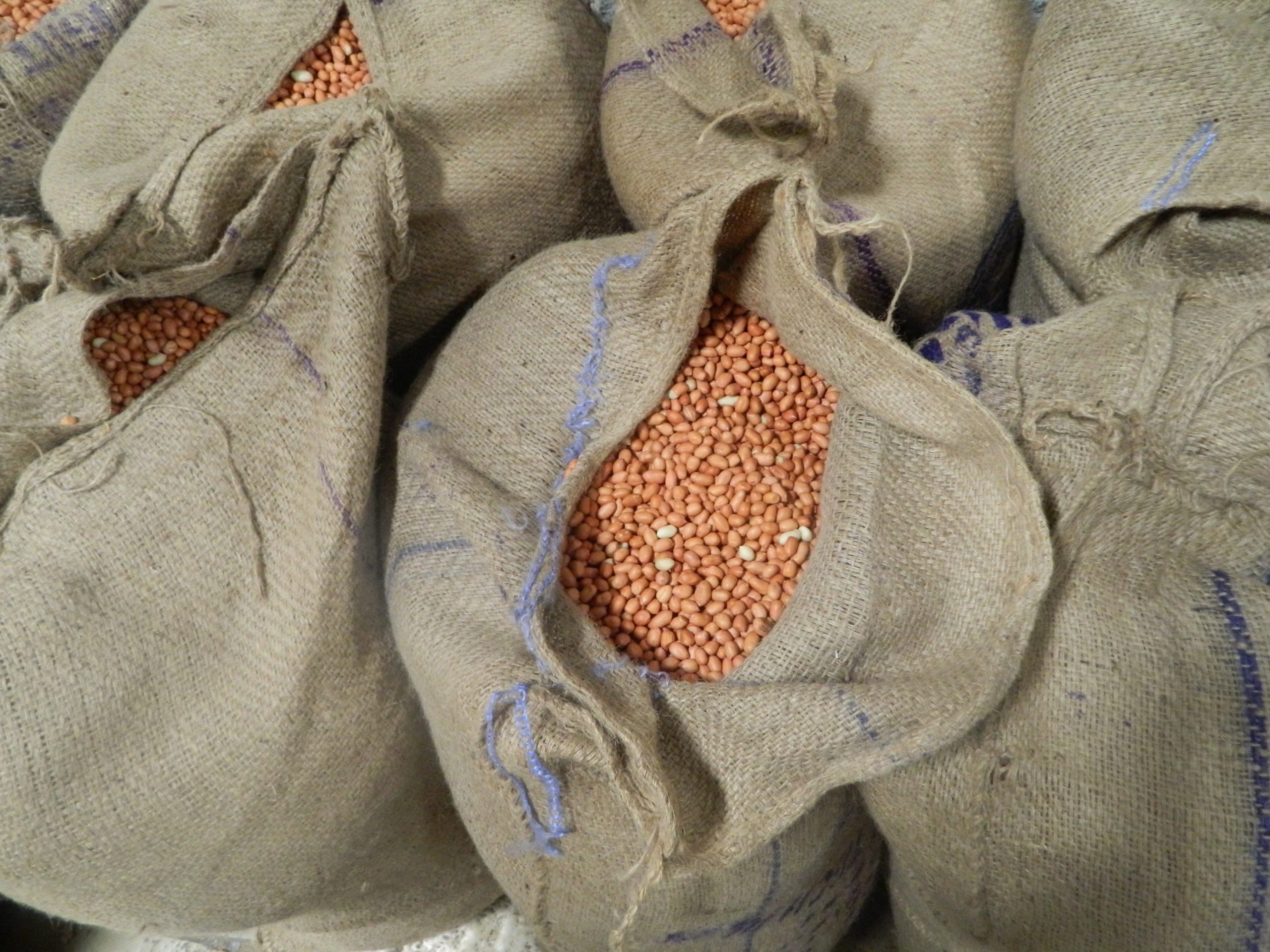 This piece from the TCI 2019-20 Annual Report explores TCI scholar Anthony Wenndt's research on managing and mitigating fungal toxins in grain stores. Download the full annual report to read more.
Exposure to fungal toxins, or mycotoxins, in the diet can lead to cancers, immune deficits, and growth impairment in vulnerable populations, and are associated with spoilage that reduces productivity and profitability of smallholder agriculture. Mycotoxins, such as aflatoxin and fumonisin, are abundant in Indian food systems, but rural, resource-poor communities in the region are rarely equipped with the tools and capacities required to adequately assess food safety. Spearheaded by TCI scholar Anthony Wenndt, TCI is working to address mycotoxin management in Unnao, Uttar Pradesh, by exploring the potential for participatory research for monitoring and mitigating mycotoxin exposures in communities underserved by formal regulatory infrastructure.
Since 2017, TCI has engaged 10 at-risk village communities in designing, testing, and evaluating preharvest and postharvest mycotoxin intervention strategies. A comprehensive, year-long longitudinal survey of mycotoxin contamination in 184 participating farmers' grain stores was conducted, testing paddy (rice), wheat, pearl millet, groundnut, and maize for several major mycotoxins. Participatory research, a co-learning approach that engages communities in designing and conducting investigations on their own terms, was used to guide target communities in diagnosing sources of exposure in the food system and identifying locally accessible intervention opportunities.
Survey results indicate that there is substantial mycotoxin contamination in local food systems. Among the commodities commonly stored in the study sites, 44-75% of samples had detectable aflatoxin, with mean levels in maize and groundnut far exceeding the Indian legal limit of 15 parts per billion. For fumonisin—a toxin associated with esophageal cancer and other ailments—84% and 91% of maize and pearl millet samples were contaminated, respectively, with means for both commodities exceeding the regulatory limit of 2 parts per million.
The survey indicated that there is strong seasonal variation in contamination levels, but that little of this variation is due to the duration of storage time. Both preharvest and postharvest factors play roles in mycotoxin status, but field-based interventions are likely more important for exposure prevention.
In conjunction with the longitudinal survey, the participatory diagnostic process in village communities identified storage improvement as a top priority for food safety intervention. Wenndt conducted a trial of hermetic storage bags, which protect grain from pest infestation and microbial contamination. After 5-7 months of storage, 91% of households reported that the technology effectively prevented infestation and grain spoilage. After the first season, all participating households reported that they would continue using hermetic storage in subsequent seasons, with 90% self-reporting that they were "very confident" in their understanding of the technology's principles.
Despite great local interest in the technology, Wenndt found that, after installing retail sales points in the marketplace, actual sales were far less consistent with the self-reported willingness-to-pay, likely due to the higher cost of hermetic bags compared to their conventional alternative. In response to this observation, another round of participatory diagnoses elevated several less expensive preharvest seed and soil treatment options, which are presently under investigation.
Through the process, TCI has successfully demonstrated the utility of participatory research, not only for devising and testing food safety interventions, but for leveraging collective resources to bring innovative technologies to local marketplaces.
Findings to date provide a strong evidentiary foundation supporting the utility of participatory research as mycotoxin prevention and food safety management strategy. TCI has developed and iteratively prototyped a series of participatory research modules, which can be readily adapted and deployed across many food system contexts to match farmers' varying needs to locally specific intervention options.
Present efforts include working to enrich leadership capacity in the farmer research network, exploring opportunities for network-facilitated economic gains, and bolstering multilateral partnerships that can afford farmer-researchers continued access to innovative food safety solutions.