Walmart Foundation Awards TCI $1M to Study Farmer Producer Organizations in India and Mexico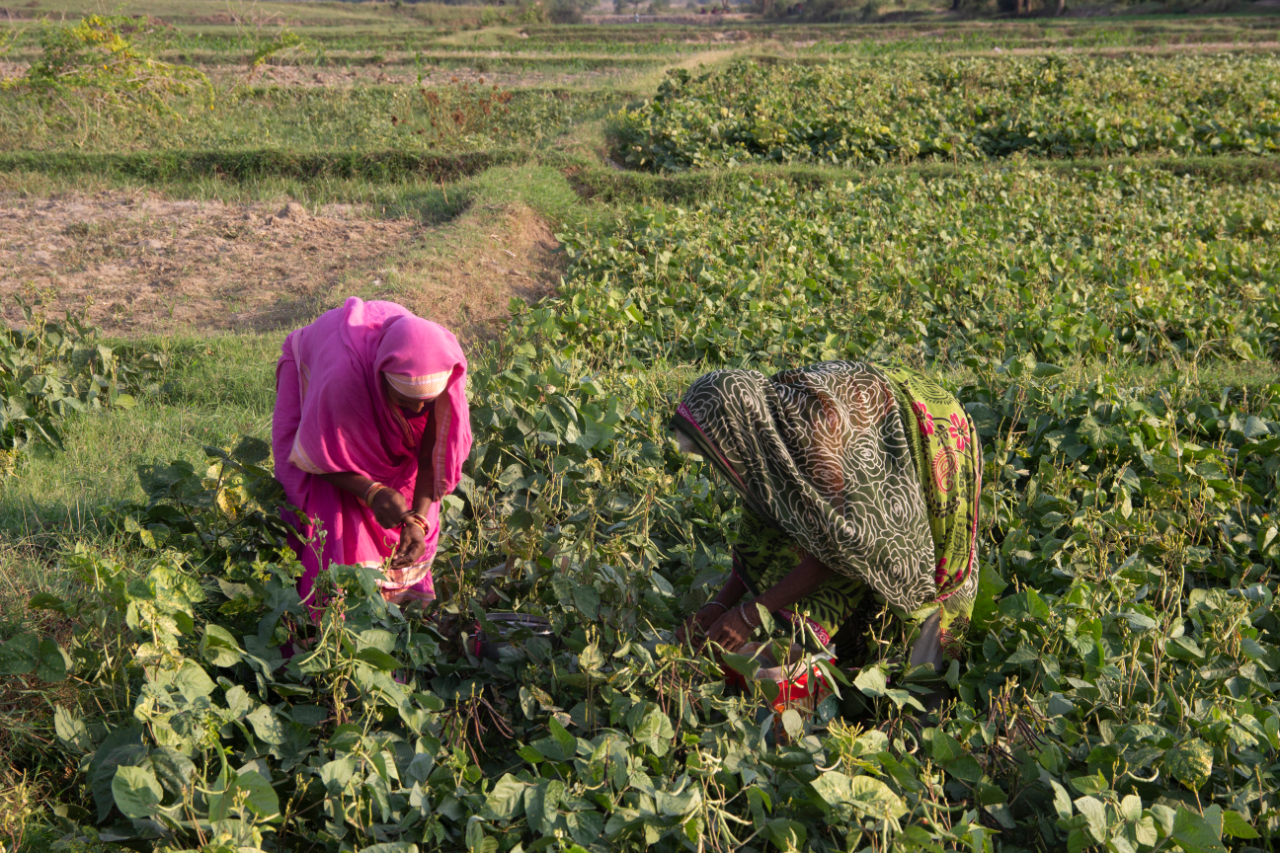 The Tata-Cornell Institute for Agriculture and Nutrition (TCI) has been awarded a $1 million grant from the Walmart Foundation to assess challenges facing small-farm aggregation models in India and Mexico.
The grant will fund a two-year study, "FPO-led Small Farm Market Access Models for the Future of Food Systems in India," led by Prabhu Pingali, founder and director of TCI, and professor of applied economics and management at the Dyson School of Applied Economics and Management. The project aims to create lessons, tools and resource pathways to strengthen small farm aggregators, while simultaneously catalyzing a community of practice of funders, implementers and policy stakeholders.
Other researchers on the study are Mathew Abraham, TCI assistant director and the study's project manager; and Miguel Gómez, associate professor of applied economics and management at Dyson.
Cooperatives, farmer producer organizations (FPOs) and women's self-help groups are examples of aggregation models that have improved agricultural productivity, alleviated poverty, and enhanced food security and livelihoods in India. A majority of global food production takes place on small and marginal farms; ironically, small-scale farming families are often the most food insecure.
Owing to their size, smaller farms face numerous challenges in accessing credit and quality inputs such as seeds. They also have poor bargaining power and higher costs due to low volumes when marketing their produce, which impacts their ability to access formal markets. Across the globe, small farmers are aggregating into producer groups to jointly reduce costs and improve access to markets.
"Since the early 1990s, aggregation models to improve market access were promoted in many Latin American countries, followed by other regions such as South Asia," Pingali said. "However, they have had varying degrees of success depending on region and crop."
The funded project looks to study results of farmer aggregation globally, highlighting case studies from India, in particular, and Mexico for comparison. It will assess how farmer producer organizations come together to form inclusive agribusiness entities that are integrated into the full production and supply cycle.
Fundamentally, the research aims to identify successful and unsuccessful strategies in making these organizations economically sustainable and in boosting agricultural growth. The study will also clarify how these organizations access essential infrastructure and inputs, leverage new marketing opportunities, and reach a wider customer base.
TCI also will evaluate the effect farmer producer organizations have on smallholder market linkages, social/gender inclusion and empowerment, nutrition sensitivity in markets development and overall welfare.
"TCI's research expertise, paired with their online dissemination platform and on-the-ground hub in New Delhi, holds the potential to quickly connect insights to implementers in the field," said Karrie Denniston, senior director of the Walmart Foundation. "This research-to-action approach aims to share learnings across multiple NGOs and institutions who are directly engaged in supporting aggregators and farmers."
"The knowledge-sharing platform will be a repository of lessons learned and best practices for the advancement of aggregation models, which includes developing additional research projects in India," Abraham said.
Evidence-based policymaking is a critical part of TCI's mission. TCI's Center of Excellence in New Delhi is a platform for collating and disseminating information and knowledge to support building stronger linkages between agriculture and nutrition as well as a hub for a network of national and international experts.
The Walmart Foundation's market access strategy is focused on enhancing farmer livelihoods in Mexico, Central America and India.
Jessica Ames is communications and outreach manager at the Tata-Cornell Institute.