TARINA Releases 2019 Annual Report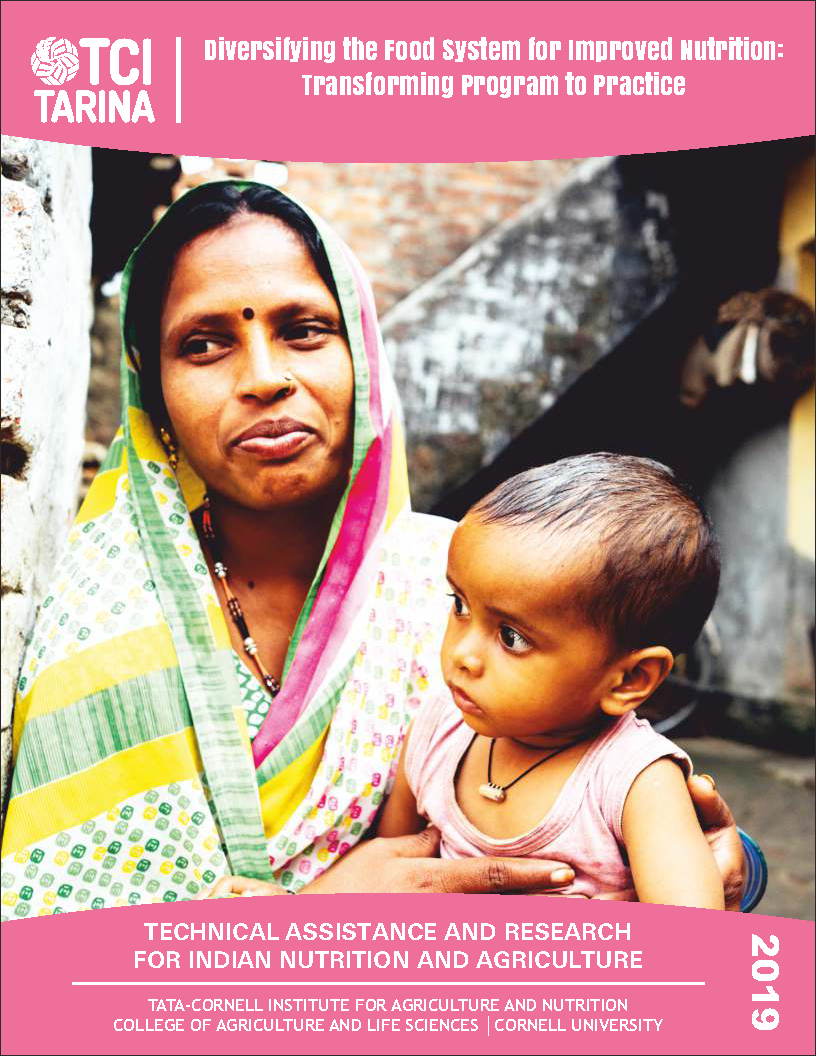 TARINA has published its 2019 Annual Report. The report features the result of the four years of on-the-ground actions by TARINA consortium partners connecting policy-focused research with community-level, impact-focused interventions to address the complex problem of malnutrition in India.
The report details the consortium's efforts to intensify the diversification of food systems in Bihar, Odisha, and Uttar Pradesh, along with its creation of evidence-based high-value products to inform food policy, and endeavors to build leadership and capacity to support nutrition-sensitive agriculture at the grassroots level. The report also discusses TARINA's plans to scale up the program's successes and best practices. 
"I am excited by the thought that TARINA, with the evidence of its positive impacts on the ground and experienced technical expertise, will make high-value contributions in India's fight against malnutrition," TCI Director and TARINA Steering Committee Chair Prabhu Pingali write in a message from the report.
The 2019 TARINA Annual Report is available for download in PDF format.