TCI to Co-Host Event on Food Loss and Nutrition Security in India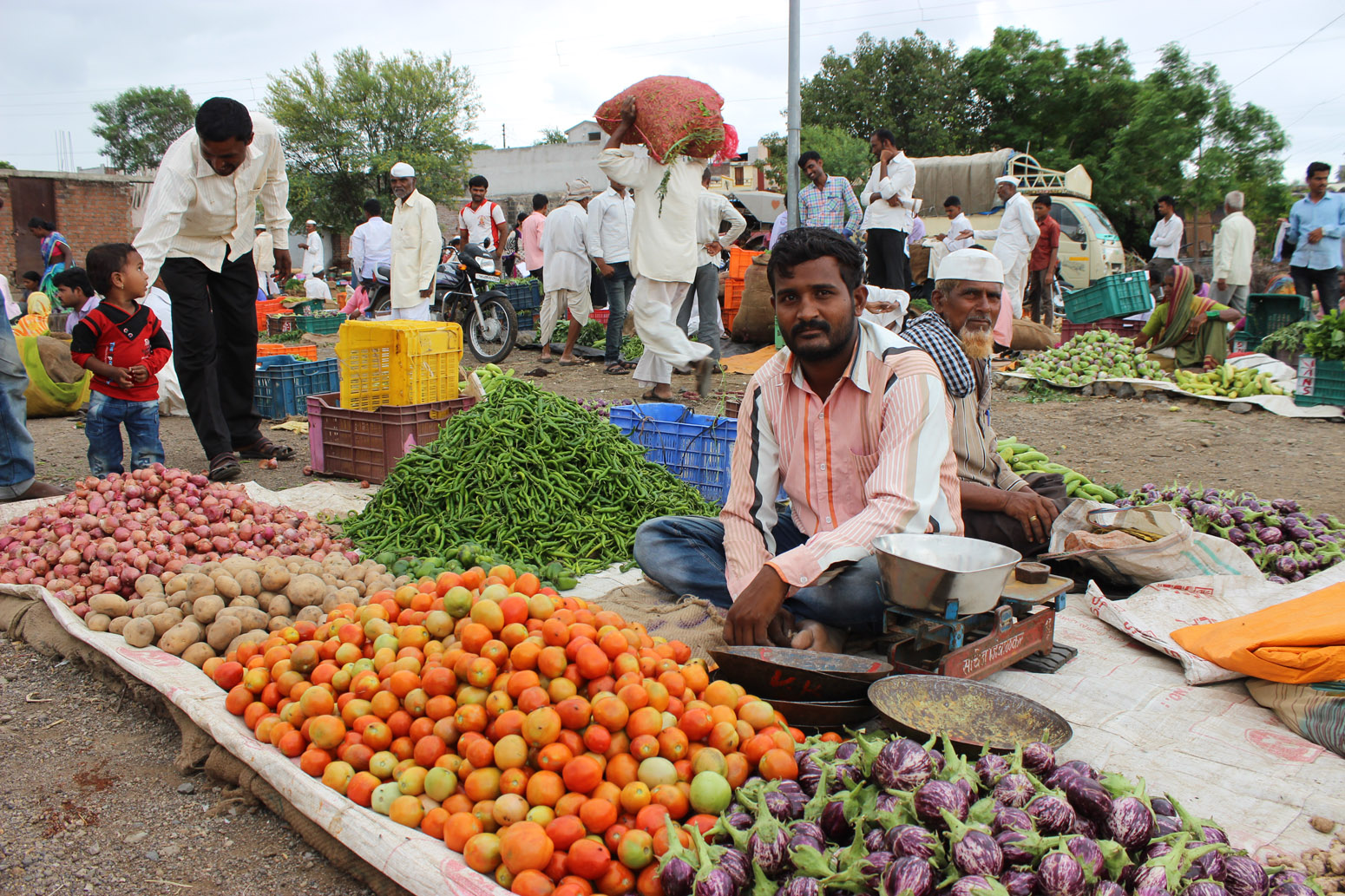 The Tata-Cornell Institute for Agriculture and Nutrition (TCI) is co-hosting a webinar on "Food Loss and Nutrition Security" on Friday, January 22, at 7 a.m. EST/5:30 p.m. IST. The event is the second in a series of policy discussions on food, nutrition, and agriculture in India organized by TCI, the Coalition for Food & Nutrition Security, and BAIF Development Research Foundation.
The webinar will explore the severity of extreme hunger in India, its implications, and the way forward towards achieving zero hunger and food-secure populations. The issue of food loss and waste will also be discussed.
Speakers include:
Sujeet Ranjan, The Coalition for Food and Nutrition Security
Sheila Vir, Public Health Nutrition and Development Centre
Raj Bhandari, National Technical Board for Nutrition, GoI
D K Yadav, Ministry of Agriculture and Farmers Welfare, Krishi Bhawan
Anthony Wenndt, TCI
Though India is one of the world's largest food producers, it is also home to the largest population of underfed people and one third of the world's malnourished children. More than 189 million Indians are undernourished and 34.7% of children under five years of age are stunted, according to the State of Food Security and Nutrition in the World 2020 report.
The ongoing COVID-19 pandemic has amplified the challenges of food insecurity, disrupting food systems and supply chains and magnifying food waste problems across the globe. The impoverished and undernourished have been affected the most due to pandemic-induced lockdowns, economic slowdowns, and loss of income. The World Food Programme has warned of a "hunger pandemic" if immediate action is not taken to ensure that the most vulnerable populations have access to enough good quality food.
The Food and Agriculture Organization of the United Nations estimates that nearly 40% of the food produced in India is either lost or wasted every year due to inefficient supply chains that lack efficient transportation and storage facilities. Estimates suggest that about 20% of food produced is wasted before it even reaches the marketplace.
The discussion series aims to pinpoint the primary methods for eliminating hunger and malnutrition in India and identify areas of interest for training and capacity-building programs to achieve the second Sustainable Development Goal (SDG2)—zero hunger.
Held between December 2020 and June 2021, each discussion will focus on a particular theme and bring together experts from academia, policymakers, strategists, and development practitioners. The first event in the series, "India Achieving Zero Hunger by 2030," was led by TCI Director Prabhu Pingali on December 17.
Information regarding future events in the series will be shared prior to each webinar.