FPO-Led Small Farm Market Access Models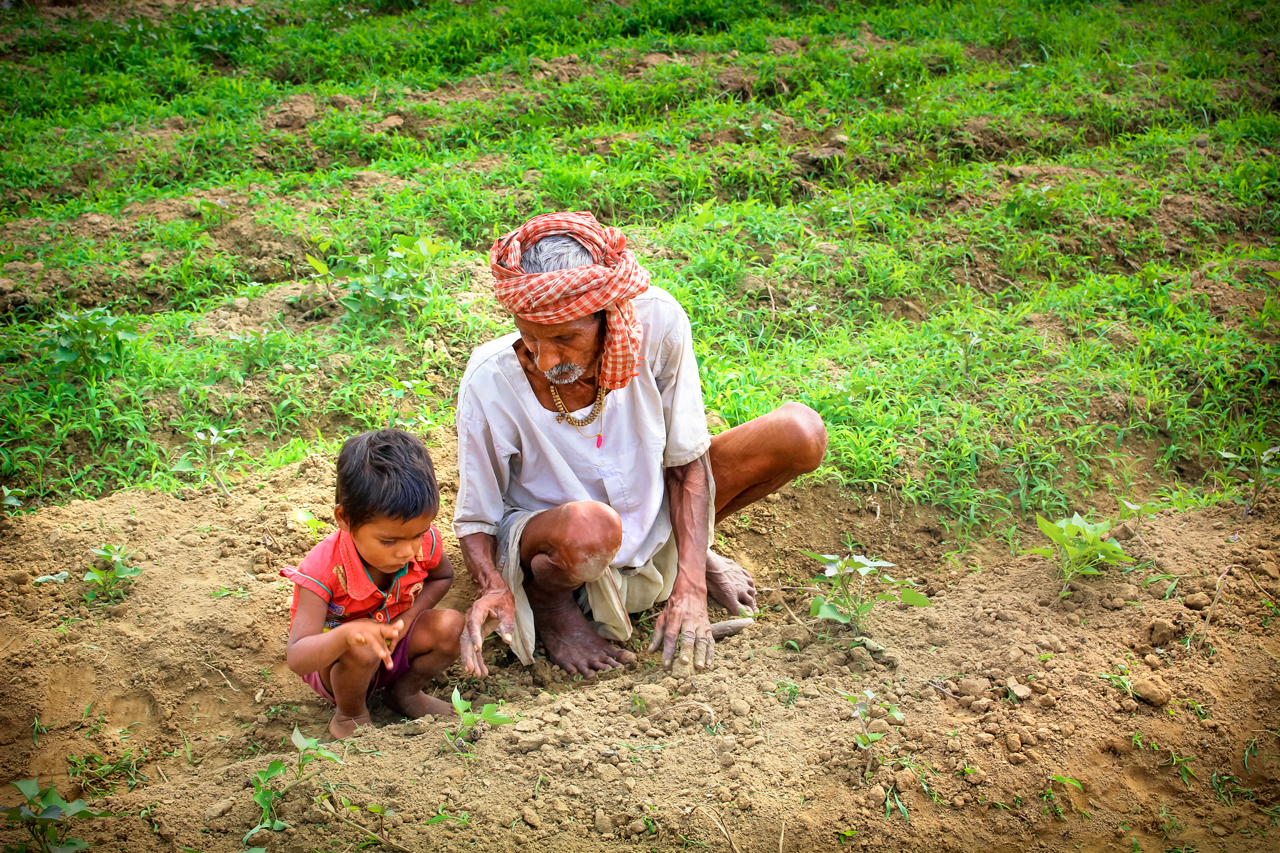 As the world's population increases and the demand for agricultural products rises, small farms have an opportunity to play a big role and reap many benefits, if they are able to join together to form farmer producer organizations (FPOs) to increase their aggregate size. TCI is undertaking a study to assess the challenges facing FPO models in India and Mexico.
The project aims to create lessons, tools, and resource pathways to strengthen small farm aggregators, while simultaneously catalyzing a community of practice of funders, implementers, and policy stakeholders.
TCI researchers will gauge the results of farmer aggregation globally, highlighting case studies from India and Mexico for comparison, in order to:
Identify successful and unsuccessful strategies for making FPOs economically sustainable and boosting agricultural growth.
Assess how FPOs come together to form inclusive agribusiness entities that are integrated into the full production and supply cycle.
Clarify how FPOs access essential infrastructure and inputs, leverage new marketing opportunities, and reach a wider customer base.
Evaluate the effect FPOs have on smallholder market linkages, social/gender inclusion and empowerment, nutrition sensitivity in markets development, and overall welfare.
The project is funded through a grant from the Walmart Foundation.
FPO Hub
The cornerstone of this project is TCI's FPO Hub. A part of TCI's Center of Excellence in Delhi, India, the Hub serves as a repository of research, information, and knowledge for the advancement of FPOs in India.
Philanthropic actors, government, and private entities that promote FPOs can use the Hub as a resource to access information, technical help, and guidance.
FPO Platform for India
Part of the FPO Hub, the FPO Platform for India brings together information on thousands of FPOs to facilitate research on small-farm aggregation models and facilitate connections between FPOs and other stakeholders in the agricultural sector. Through the interactive, web-based dashboard, researchers and others can access a wealth of data, such as crops produced by FPOs, their founding years, and sponsoring agencies.
Access the FPO Platform for India
Small farms, big opportunities, significant challenges
Nearly 90% of the 570 million farms around the world are less than 2 hectares (about 5 acres) in size. Most are in low- and middle-income countries, where a substantial amount of the population is dependent on the agricultural sector.
Due to their size, small farms have an inherent disadvantage in accessing product markets, credit, management inputs, and technology. These weaknesses have kept small farms from leveraging income-growth opportunities, which have arisen from changing demand for diversified, high-value agricultural products through globalization, population increase, and income growth. By forming FPOs, smallholders can benefit from scale economies, and in the process, aid agricultural development and poverty reduction.
The average farm size in India was 1.15 hectares in 2010-11, a decrease from 1.33 hectares in 2000-01. Considering this downward trend, aggregation models have become critical for the country's smallholder farmers. In the past two decades, there has been renewed interest in the promotion of FPOs for agricultural development and poverty reduction by philanthropic actors, donors, corporations, and governments. The country continues to promote FPOs in a big way, and in 2017, the government assisted in the formation of over 3,000 such organizations.
Yet, despite increased focus and avenues of support, global FPO success stories are few. Low-financing opportunities and the extended gestation period required for FPOs to become self-sustaining are major factors that impede success. Other challenges include weak market linkages, high coordination costs, government interference, inadequate managerial expertise, low levels of trust among members, and exclusion of women.
Utilizing a data-driven, analytical approach to the challenges facing FPOs, TCI is helping pave the way for smallholder farmers to grow their livelihoods while providing nutritious food to an expanding world.
Related Research
Related People
Related Publications