Congratulations to our graduates!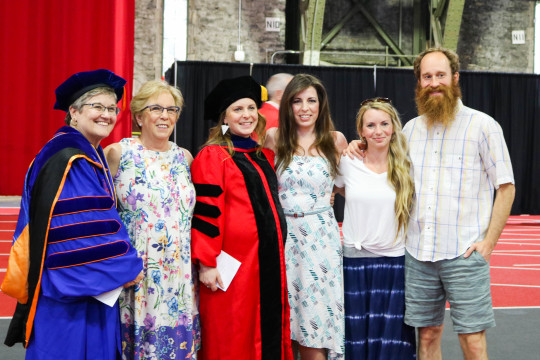 We are proud to celebrate the individuals graduating from the Tata-Cornell program: Maureen Valentine and Prankur Gupta.
Maureen Valentine
Dr. Maureen Valentine graduated with her Ph.D. in Animal Science from Cornell University's Department of Animal Science at the College of Agriculture and Life Sciences. Maureen was one of the first students ever to join the Tata-Cornell program. She started as a Masters student (2012-2014) and completed her PhD training from 2014-2018. For her research, she conducted extensive fieldwork in rural India, including several months in Rajasthan in 2013 and a full year in Odisha in 2016. We thank her for her exceptional research on sustainable livestock feed systems, feed scarcity and ruminant nutrition in India.
Prankur Gupta
Prankur Gupta graduated with his M.S. in Applied Economics and Management from Cornell University's Charles H. Dyson School of Applied Economics and Management. He has been a Tata-Cornell Scholar since he joined the Dyson School in Fall 2016. His research looked closely at consumer behaviors, in particular related to the Sustainable Flour Fortification Initiative (Sfurti) implemented by TCI and partners in villages in rural Gujarat. Thank you Prankur for your hard work and excellent contributions to the Tata-Cornell Institute.