Farm to Table Talk Podcast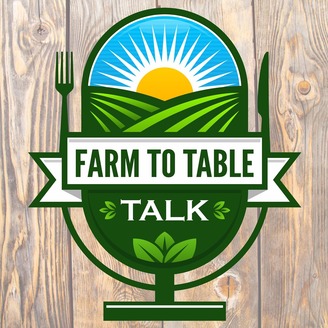 Farm to Table Talk is a podcast which "explores issues and the growing interest in the story of how and where the food on our tables is produced, processed and marketed."  In this episode, Prabhu Pingali (TCI Director) and Maureen Valentine (Tata-Cornell Scholar) are interviewed about the changing food system in India.
Episode Summary:
Improving food systems is a high priority all over the world. This Farm to Table Talk is about changes that are taking place in India with the help of Cornell University's Tata-Cornell Institute for Agriculture and Nutrition. Established with a generous gift from the Tata Trust, the Institute is a long-term research initiative focused on solving problems of poverty, malnutrition and rural development in India. Our conversation with the founder and Director, Dr. Prabhu Pingali and Tata-Cornell PhD scholar Maureen Valentine covers the gamut from the Green Revolution to improving crop systems, raising goats, and nutritional gender issues in rural India. We learn what they are doing in India, what is changing because of their work, and what we can learn from the efforts to change food systems around the world.
About the host Rodger Wasson:
Rodger Wasson is a food and agriculture veteran. Although he was the first of his family to leave the grain and livestock farm after five generations farming in America, he's continually worked for and with farmers throughout America and around the world. From directly managing commodity boards and councils to presently building the strategic consultancy, Idea Farming. The Farm to Table Talk podcasts have been created for anyone interested in individual journeys within the food movement, the modern food system and stories behind our every bite.
Our thanks to the host, Rodger Wasson, for the invitation to appear on the show!