Gone Fishing: Women's Self-Help Groups and Community Aquaculture in Odisha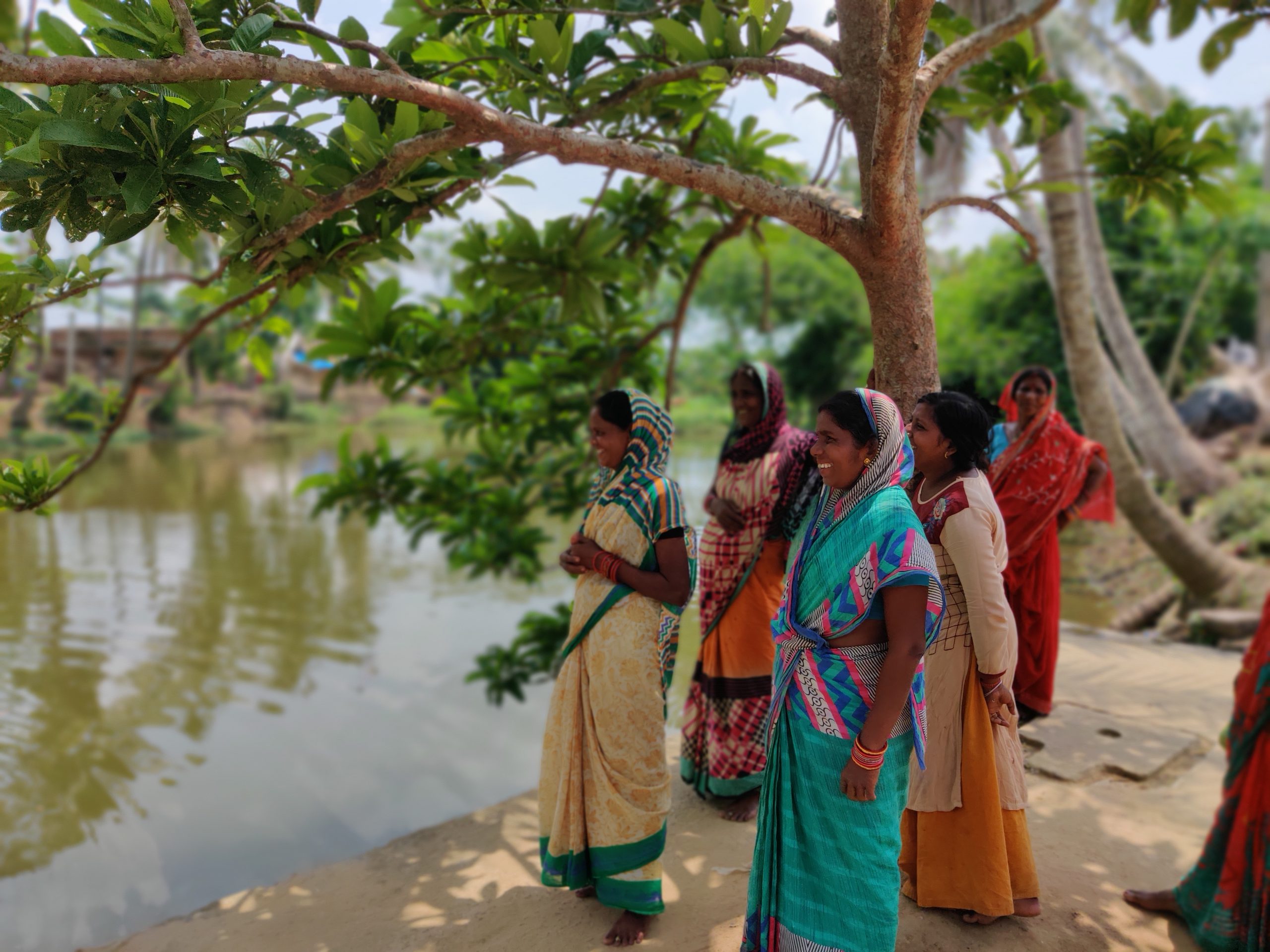 This piece from the TCI 2019-20 Annual Report explores TCI scholar Anshuman Gupta's study of a community-based aquaculture program in India. Download the full annual report to read more.
Across India, organizing women into self-help groups has been one of the more popular methods used for empowering women and lifting them out of poverty. This is particularly true in the coastal state of Odisha, where the government's Mission Shakti program has helped six million women in more than 600,000 self-help groups since 2001. TCI scholar Anshuman Gupta spent the summer of 2019 studying the implementation of a program to promote community aquaculture by self-help groups.
Odisha's community aquaculture initiative takes advantage of an estimated 60,000 community tanks in the state, 80% of which remain in disrepair or are not utilized. While the primary aim of the initiative is to increase rural incomes through the production of fish, like rohu of the carp family, the aquaculture program also aims to improve household nutrition by improving access to nutritious small fish like mola. The program is implemented through a partnership between Mission Shakti, the Department of Fisheries and Animal Resources Development, and the Department of Panchayati Raj and Drinking Water. WorldFish, an international research organization, provides technical support through training and capacity building.
As a participant in TCI's Summer Internship Program, Gupta received guidance from WorldFish to better understand the implementation of the aquaculture program and identify key factors that, if addressed, could lead to better outcomes for the project. Through interviews with staff from WorldFish and government agencies, Gupta created an "outcomes pathway map" for the project, which demonstrates how inputs like community tanks, tools, and support staff are used to engineer outputs, such as increased fish production, higher incomes, and improved nutrition. The map also presents a set of key indicators for each input and activity, that if monitored, will ensure proper implementation of the program.
Gupta also met with women from self-help groups participating in the aquaculture program to assess their needs. To identify specific factors that could affect the program's effectiveness, a mix of groups were chosen from areas with different levels of development, having exhibited high and low levels of productivity in their community tanks.
The women who were interviewed identified proper training as their primary need. None of the self-help groups had prior experience with aquaculture, so they lacked basic knowledge such as best feeding practices. This was exacerbated by administrative delays in their initial training. The women also said that they needed access to credit to be able to buy inputs and suggested that the poor initial quality of the community ponds meant that they had to spend a disproportionate amount of funds on cleaning. This led to diminished productivity; yet, the women reported being optimistic that they will have more success in the coming years.
The community aquaculture program in Odisha has, by working with self-help groups, been effective in reaching some of the state's most vulnerable women. By providing increased access to credit and more timely training, the government could boost its impact.