Pakistan and India's Common Enemy: Malnutrition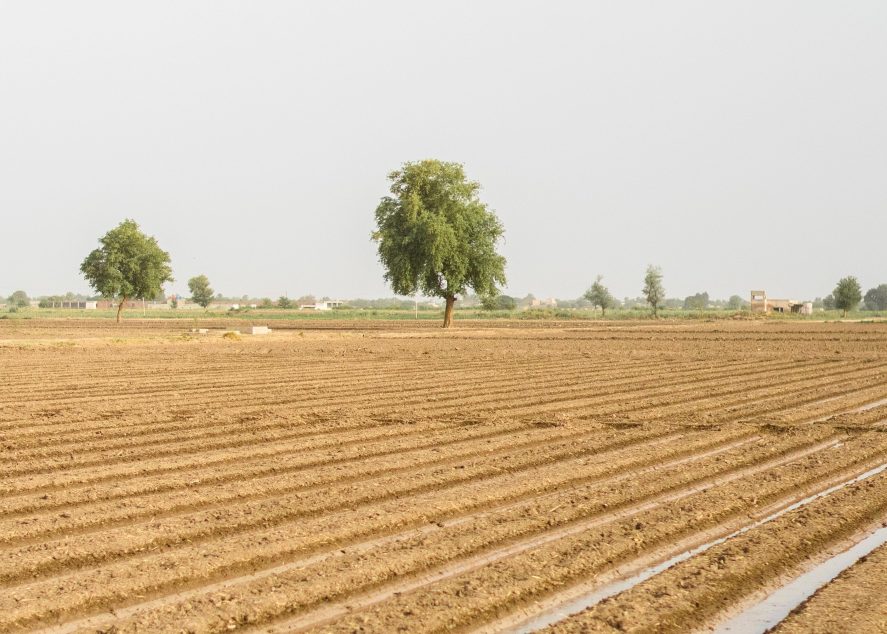 In national and international media, Pakistan and India are often portrayed as threats to each other, but less attention is paid to a threat both countries have in common: malnutrition.
According to the World Food Programme, malnutrition costs Pakistan $7.6 billion annually, or roughly 3% of the country's GDP. On the other hand, according to various estimates, the cost of malnourishment for India is around $40 billion, or 2.5% of GDP. The largest cost component for both countries is loss of life—especially children—due to severe malnutrition. This is followed by the economic costs of malnutrition-related diseases among children, such as diarrhea and respiratory diseases. These costs also include loss of productivity and deficits in mental and physical development that arise due to stunting, wasting, anemia, and iodine deficiency.
Comparing malnutrition in the Pakistani province of Punjab and the adjacent Indian states of Rajasthan and Punjab reveals several commonalities and differences that can inform public policy in both countries.
Stunting
While 31.5% of children under 5 are stunted in Pakistan's Punjab, compared to 24.5% in Indian Punjab and 31.8% in Rajasthan, a district-level examination shows that the Pakistani districts bordering Indian Punjab have lower stunting rates than the districts adjoining the Rajasthan border. This shows that stunting is a common issue that transcends national borders. The higher rates of stunting in Southern Pakistan-Punjab and Rajasthan are especially a cause of concern.
For both Indian and Pakistani Punjab, the worst performing districts are in the south. The districts with the highest prevalence of stunting among children under 5 in each administrative area are as follows:
Worst 5 districts in terms of stunting for children under 5
Punjab, Pakistan
Rajasthan, India
Punjab, India
Rajanpur – 47.4%
Baran – 46%
Mansa- 36.6%
D.G. Khan – 46.4%
Dholpur- 45.7%
Fazilka – 35.9%
R.Y. Khan – 46.1 %
Banswara – 44.6%
Sri Muktsar Sahib – 35%
Lodhran – 44%
Jalore – 44.3%
Barnala – 33.8%
Bahawalnagar – 39.4%
Bharatpur – 40.3%
Fatehgarh – 30%
Wasting
In terms of wasting, Rajasthan stands out as the worst affected of all three administrative areas. The prevalence of wasting in the state is 16.8% compared to 10.6% in Indian Punjab and 7.5% in Pakistani Punjab.
Worst 5 districts in terms of wasting for children under 5
Punjab, Pakistan
Rajasthan, India
Punjab, India
Khushab – 12.4%
Jhalawar – 29%
Bathinda – 15.4%
Khanewal – 9.7%
Karauli – 26.6%
Sri Muktsar Sahib – 13.6%
Lodhran – 9.3%
Bikaner – 25.6%
Ferozepur – 12.9%
M.B. Din – 9.3%
Jaisalmer – 25%
Kapurthala – 12.8%
D.G. Khan – 8.9%
Ganganagar – 24.9%
Mansa – 12.1%
Wasting is caused by multiple factors that include poverty, maternal malnutrition, low birthweight, poor feeding and care practices, and food insecurity. High levels of child wasting in Rajasthan are attributable to dry and arid geography with small unproductive land holdings that result in food insecure households. Some of the worst-affected districts are in the Thar desert bordering Pakistan. Both the Pakistani and Indian Punjabs do relatively better in terms of child wasting due to a higher level of agricultural productivity fueled by extensive irrigation systems.
Undernutrition
The prevalence of underweight among children in Indian Punjab, Rajasthan, and Pakistani Punjab depict such similar trends that it is hard to identify the border separating the countries. The adjoining districts are mirror images of each other. The southern districts of Pakistani Punjab and the adjoining areas of southwestern Rajasthan are among the worst affected. The prevalence of underweight children is 16.9% in Indian Punjab, 27.6% in Rajasthan, and 21.2% in Pakistani Punjab.
The harsh living conditions of the desert areas of Rajasthan and the southern districts of Pakistani Punjab could potentially explain such high levels of underweight children in the region.
Worst 5 districts in terms of underweight for children under 5
Punjab, Pakistan
Rajasthan, India
Punjab, India
Rajanpur – 33.6%
Baran – 40.2%
Sri Muktsar Sahib – 30.7%
R.Y. Khan – 33.3%
Banswara – 38.7%
Bathinda – 23.8%
D.G. Khan – 32%
Jhalawar – 38.1%
S.A.S. Nagar – 23%
Bahawalnagar – 26.8%
Karauli – 37.3%
Mansa – 22.7%
Bahawalpur – 26.6%
Jalore – 36.5%
Faridkot – 20.7%
Other Indicators
Some of the other indicators for child malnutrition include the prevalence of overweight children and the percentage of children that are eating the minimum acceptable diet. Some districts like Lodhran in Pakistani Punjab, Ganganagar and Dholpur in Rajasthan, and Barnala in Indian Punjab exhibit the triple burden of malnutrition among children, with a high prevalence of undernutrition, overnutrition, and micronutrient deficiency.
Agricultural Linkages with Nutrition
Agriculture is an important underlying factor of malnutrition. There is a distinct wheat-rice belt that covers most of Indian Punjab and extends into the northeastern districts of Pakistani Punjab. These districts perform relatively well in terms of child malnutrition indicators. The western regions of Pakistani Punjab have a greater emphasis on wheat alone, whereas the southern districts are classified as wheat-cotton belt. The western and southern districts of the province are relatively worse off in terms of nutritional outcomes compared to the northeastern wheat-rice belt. Rajasthan has a diverse range of cropping patterns, with a greater prevalence of millet and pulse belts.
Districts that are irrigated more extensively also do better in terms of malnutrition outcomes, with lesser stunting and underweight prevalence. There seems to be a correlation between higher agricultural production and improved nutrition outcomes.
There also seems to be a direct correlation between the prevalence of undernutrition and the availability of livestock. Districts in the southern parts of Pakistani Punjab and the western districts of Rajasthan have a lower distribution of goats, buffaloes, and cattle compared to Indian Punjab and the northern districts of Pakistani Punjab. These districts also perform worse in terms of stunting, wasting, and undernutrition. These districts are characterized by a harsh desert environment and are generally poorer compared to more agriculturally productive districts.
Nutrition policy interventions on both sides of the border
Since both Pakistan and India face similar malnutrition issues, they could learn from each other's successes and failures in addressing this problem.
Some of the current programs aimed at nutrition in Pakistan include the Food Fortification Program (FFP), Universal Salt Iodization, and the Benazir Income Support Program (BISP) also known as the Ehsaas program. FFP and Universal Salt Iodization are aimed at addressing issues of micronutrient deficiency and BISP provides direct cash transfers. Furthermore, utility stores across the country provide subsidies on several food items, including wheat flour, cooking oil, pulses, rice, and sugar. There is also a network of Lady Health Workers (LHW) that plays an important role in maternal and child health, especially in rural areas.
Most of the maternal, child health, and nutrition interventions in India are carried out under the umbrella of POSHAN Abhiyaan or the National Nutrition Mission, which is working towards the goal of a malnutrition-free India by 2022. This larger program falls under the ministry of Ministry of Women and Child Development and has a number of different components. The aim of POSHAN is to target the 1,000-day window of childbirth and early childhood nutrition that can significantly affect later quality of life. POSHAN was initially launched in a single district of Rajasthan—Jhunjhunu—and was later scaled up across the country by consolidating various programs like the Integrated Child Development Services (ICDS), which has additional components like the Midday Meal Scheme, Supplementary Nutrition Program (SNP) and Anganwadi services.
The ICDS provides supplementary food to all children below 6 years of age, as well as pregnant and new mothers, to help with crucial additional calories and micronutrients. Under the SNP, hot-cooked meals are provided to children between ages 3 and 6 for 300 days based on their malnutrition levels. SNP represents the largest share of ICDS spending. Anganwadi workers provide supplementary nutrition and nutrition education to expectant and nursing mothers and children under 6. In financial year 2021-22, the Government of India restructured programs like ICDS and POSHAN into Saksham Anganwadi and Poshan 2.0 in an attempt to merge nutrition-related initiatives and generate improved nutrition outcomes.
As both Pakistan and India face a common dilemma in the form of malnutrition, it is important for both countries to learn from each other's success stories and push forward highly effective policy interventions on both sides of the border.
Currently, Pakistan does not have any major school meal programs that help to address malnutrition. Only recently, the education minister launched a free lunch meal program in 100 schools across Islamabad that is predicted to feed at least 25,000 school children. However, the scale of this program is quite small and targets one of the most affluent areas of the country.
School meal programs can go a long way in addressing child malnutrition in developing countries, and are needed in a country like Pakistan, where child malnutrition is a major problem. In 2021, the annual budget of the midday meal program in India was INR 10,234 crores, which is almost USD $1.3 billion. Since Pakistan's population is 6 times smaller, it is estimated that a similar program in Pakistan would cost between USD $200-$300 million. This is quite feasible if implemented with the support of development partners like the World Bank, USAID, and DFID.
Similarly, Pakistan has an extensive network of basic health units (BHUs) and rural health centers (RHC) that could serve as a starting point to provide hot-cooked meals to children under 6 and pregnant and new mothers, as the Anganwadi centers do in India. However, since the Anganwadi centers are established at the village level, a similar village-level infrastructure would need to be developed in Pakistan in the long run.
India too could learn from Pakistan's success stories, such as the conditional-cash-transfer-based BISP, which provides cash to one woman in every poor household of the country. The program has significant positive effects on child nutrition, with improved stunting, wasting, and underweight outcomes. The use of technology to improve health and nutrition outcomes, especially in the province of Punjab, has also proved to be a great success story in the country. Such initiatives can be scaled up in other regions of South Asia as well.
A Learning Opportunity
As both Pakistan and India face a common dilemma in the form of malnutrition, it is important for both countries to learn from each other's success stories and push forward highly effective policy interventions on both sides of the border. Those policy instruments might directly target malnutrition food supplements and cash transfers, or might address it indirectly through increased agricultural productivity or even economic transformation, which leads to poverty reduction. In any case, some policy solutions could be replicated from one country to the other, with or without adjustments. It is in best interests of each to identify those interventions that proved successful and implement them on their own territory.
Ali Ilahi is a research support specialist at TCI.
Milorad Plavsic is TCI's manager of strategic initiatives.
Featured image: An expanse of farmland in Pakistan. (Photo by Ayesha Ch on Unsplash)
---
Tables
Prevalence of stunting among children under 5 in Indian Punjab, Rajasthan, and Pakistani Punjab
| | | | |
| --- | --- | --- | --- |
| Country | State | District | Stunting |
| Pakistan | Punjab | Attock | 22.6 |
| Pakistan | Punjab | Bahawalnagar | 39.4 |
| Pakistan | Punjab | Bahawalpur | 36.8 |
| Pakistan | Punjab | Bhakkar | 36.8 |
| Pakistan | Punjab | Chakwal | 23.7 |
| Pakistan | Punjab | Chiniot | 36 |
| Pakistan | Punjab | Dera Ghazi Khan | 46.4 |
| Pakistan | Punjab | Faisalabad | 28.8 |
| Pakistan | Punjab | Gujranwala | 24.7 |
| Pakistan | Punjab | Gujrat | 20 |
| Pakistan | Punjab | Hafizabad | 25.8 |
| Pakistan | Punjab | Jhang | 35.1 |
| Pakistan | Punjab | Jhelum | 21.1 |
| Pakistan | Punjab | Kasur | 32.7 |
| Pakistan | Punjab | Khanewal | 36.3 |
| Pakistan | Punjab | Khushab | 33.3 |
| Pakistan | Punjab | Lahore | 24.1 |
| Pakistan | Punjab | Layyah | 29.6 |
| Pakistan | Punjab | Lodhran | 44 |
| Pakistan | Punjab | Mandi Bahauddin | 24.3 |
| Pakistan | Punjab | Mianwali | 26.9 |
| Pakistan | Punjab | Multan | 35.6 |
| Pakistan | Punjab | Muzaffargarh | 39.2 |
| Pakistan | Punjab | Nankana Sahib | 29 |
| Pakistan | Punjab | Narowal | 23.5 |
| Pakistan | Punjab | Okara | 31.2 |
| Pakistan | Punjab | Pakpattan | 36.3 |
| Pakistan | Punjab | Rahim Yar Khan | 46.1 |
| Pakistan | Punjab | Rajanpur | 47.4 |
| Pakistan | Punjab | Rawalpindi | 22.2 |
| Pakistan | Punjab | Sahiwal | 30.4 |
| Pakistan | Punjab | Sargodha | 28.3 |
| Pakistan | Punjab | Sheikhupura | 27.9 |
| Pakistan | Punjab | Sialkot | 24.8 |
| Pakistan | Punjab | Toba Tek Singh | 29.8 |
| Pakistan | Punjab | Vehari | 33 |
| India | Rajasthan | Ajmer | 22.3 |
| India | Rajasthan | Alwar | 33.9 |
| India | Rajasthan | Banswara | 44.6 |
| India | Rajasthan | Baran | 46 |
| India | Rajasthan | Barmer | 39.1 |
| India | Rajasthan | Bharatpur | 40.3 |
| India | Rajasthan | Bhilwara | 22.6 |
| India | Rajasthan | Bikaner | 22.8 |
| India | Rajasthan | Bundi | 30 |
| India | Rajasthan | Chittorgarh | 31.4 |
| India | Rajasthan | Churu | 27.1 |
| India | Rajasthan | Dausa | 37.7 |
| India | Rajasthan | Dholpur | 45.7 |
| India | Rajasthan | Dungarpur | 31.4 |
| India | Rajasthan | Ganganagar | 24.5 |
| India | Rajasthan | Hanumangarh | 24.2 |
| India | Rajasthan | Jaipur | 25 |
| India | Rajasthan | Jaisalmer | 25.5 |
| India | Rajasthan | Jalore | 44.3 |
| India | Rajasthan | Jhalawar | 34 |
| India | Rajasthan | Jhunjhunu | 20.9 |
| India | Rajasthan | Jodhpur | 32.6 |
| India | Rajasthan | Karauli | 37.6 |
| India | Rajasthan | Kota | 29.5 |
| India | Rajasthan | Nagaur | 31.5 |
| India | Rajasthan | Pali | 35.9 |
| India | Rajasthan | Pratapgarh | 29 |
| India | Rajasthan | Rajsamand | 30.3 |
| India | Rajasthan | Sawai Madhopur | 26.9 |
| India | Rajasthan | Sikar | 23.1 |
| India | Rajasthan | Sirohi | 30.7 |
| India | Rajasthan | Tonk | 33.1 |
| India | Rajasthan | Udaipur | 34 |
| India | Punjab | Amritsar | 19.4 |
| India | Punjab | Barnala | 33.8 |
| India | Punjab | Bathinda | 23 |
| India | Punjab | Faridkot | 28.1 |
| India | Punjab | Fatehgarh Sahib | 30 |
| India | Punjab | Fazilka | 35.9 |
| India | Punjab | Ferozepur | 30 |
| India | Punjab | Gurdaspur | 25.1 |
| India | Punjab | Hoshiarpur | 19.3 |
| India | Punjab | Jalandhar | 24.8 |
| India | Punjab | Kapurthala | 24.6 |
| India | Punjab | Ludhiana | 22.1 |
| India | Punjab | Mansa | 36.6 |
| India | Punjab | Moga | 22 |
| India | Punjab | Pathankot | 22.1 |
| India | Punjab | Patiala | 20.3 |
| India | Punjab | Rupnagar | 15.1 |
| India | Punjab | S.A.S. Nagar | 26.2 |
| India | Punjab | Sangrur | 23.4 |
| India | Punjab | Shahid Bhagat Singh Nagar | 17.9 |
| India | Punjab | Sri Muktsar Sahib | 35 |
| India | Punjab | Tarn Taran | 23.8 |
Prevalence of wasting among children under 5 in Indian Punjab, Rajasthan, and Pakistani Punjab
| | | | |
| --- | --- | --- | --- |
| Country | State | District | Wasting |
| Pakistan | Punjab | Attock | 5.6 |
| Pakistan | Punjab | Bahawalnagar | 7.4 |
| Pakistan | Punjab | Bahawalpur | 8.6 |
| Pakistan | Punjab | Bhakkar | 8.3 |
| Pakistan | Punjab | Chakwal | 8 |
| Pakistan | Punjab | Chiniot | 7.5 |
| Pakistan | Punjab | Dera Ghazi Khan | 8.9 |
| Pakistan | Punjab | Faisalabad | 5.8 |
| Pakistan | Punjab | Gujranwala | 6.8 |
| Pakistan | Punjab | Gujrat | 4.7 |
| Pakistan | Punjab | Hafizabad | 7.8 |
| Pakistan | Punjab | Jhang | 8.9 |
| Pakistan | Punjab | Jhelum | 5.1 |
| Pakistan | Punjab | Kasur | 9 |
| Pakistan | Punjab | Khanewal | 9.7 |
| Pakistan | Punjab | Khushab | 12.4 |
| Pakistan | Punjab | Lahore | 7.3 |
| Pakistan | Punjab | Layyah | 7 |
| Pakistan | Punjab | Lodhran | 9.3 |
| Pakistan | Punjab | Mandi Bahauddin | 9.3 |
| Pakistan | Punjab | Mianwali | 8.2 |
| Pakistan | Punjab | Multan | 7.4 |
| Pakistan | Punjab | Muzaffargarh | 6.1 |
| Pakistan | Punjab | Nankana Sahib | 5.5 |
| Pakistan | Punjab | Narowal | 7.1 |
| Pakistan | Punjab | Okara | 5.1 |
| Pakistan | Punjab | Pakpattan | 6.8 |
| Pakistan | Punjab | Rahim Yar Khan | 8.6 |
| Pakistan | Punjab | Rajanpur | 8.7 |
| Pakistan | Punjab | Rawalpindi | 7.3 |
| Pakistan | Punjab | Sahiwal | 4.8 |
| Pakistan | Punjab | Sargodha | 7.8 |
| Pakistan | Punjab | Sheikhupura | 8 |
| Pakistan | Punjab | Sialkot | 7.6 |
| Pakistan | Punjab | Toba Tek Singh | 7.9 |
| Pakistan | Punjab | Vehari | 7.9 |
| India | Rajasthan | Ajmer | 20 |
| India | Rajasthan | Alwar | 15.6 |
| India | Rajasthan | Banswara | 17.3 |
| India | Rajasthan | Baran | 21.3 |
| India | Rajasthan | Barmer | 11.5 |
| India | Rajasthan | Bharatpur | 12.2 |
| India | Rajasthan | Bhilwara | 17.4 |
| India | Rajasthan | Bikaner | 25.6 |
| India | Rajasthan | Bundi | 19.6 |
| India | Rajasthan | Chittorgarh | 14.6 |
| India | Rajasthan | Churu | 16.5 |
| India | Rajasthan | Dausa | 20.7 |
| India | Rajasthan | Dholpur | 13.7 |
| India | Rajasthan | Dungarpur | 15.6 |
| India | Rajasthan | Ganganagar | 24.9 |
| India | Rajasthan | Hanumangarh | 19.8 |
| India | Rajasthan | Jaipur | 14.6 |
| India | Rajasthan | Jaisalmer | 25 |
| India | Rajasthan | Jalore | 12.1 |
| India | Rajasthan | Jhalawar | 29 |
| India | Rajasthan | Jhunjhunu | 13.9 |
| India | Rajasthan | Jodhpur | 13.3 |
| India | Rajasthan | Karauli | 26.6 |
| India | Rajasthan | Kota | 20.8 |
| India | Rajasthan | Nagaur | 16.2 |
| India | Rajasthan | Pali | 18.3 |
| India | Rajasthan | Pratapgarh | 24.9 |
| India | Rajasthan | Rajsamand | 16.6 |
| India | Rajasthan | Sawai Madhopur | 22 |
| India | Rajasthan | Sikar | 12.8 |
| India | Rajasthan | Sirohi | 16.4 |
| India | Rajasthan | Tonk | 18.1 |
| India | Rajasthan | Udaipur | 8.6 |
| India | Punjab | Amritsar | 11.9 |
| India | Punjab | Barnala | 9.4 |
| India | Punjab | Bathinda | 15.4 |
| India | Punjab | Faridkot | 10.3 |
| India | Punjab | Fatehgarh Sahib | 7.1 |
| India | Punjab | Fazilka | 9.5 |
| India | Punjab | Ferozepur | 12.9 |
| India | Punjab | Gurdaspur | 9.5 |
| India | Punjab | Hoshiarpur | 11.5 |
| India | Punjab | Jalandhar | 10.3 |
| India | Punjab | Kapurthala | 12.8 |
| India | Punjab | Ludhiana | 5.9 |
| India | Punjab | Mansa | 12.1 |
| India | Punjab | Moga | 12 |
| India | Punjab | Pathankot | 10.3 |
| India | Punjab | Patiala | 9.9 |
| India | Punjab | Rupnagar | 9.1 |
| India | Punjab | S.A.S. Nagar | 10.7 |
| India | Punjab | Sangrur | 10.4 |
| India | Punjab | Shahid Bhagat Singh Nagar | 12 |
| India | Punjab | Sri Muktsar Sahib | 13.6 |
| India | Punjab | Tarn Taran | 11.3 |
Prevalence of underweight among children under 5 in Indian Punjab, Rajasthan, and Pakistani Punjab
| | | | |
| --- | --- | --- | --- |
| Country | State | District | Underweight |
| Pakistan | Punjab | Attock | 15.1 |
| Pakistan | Punjab | Bahawalnagar | 26.8 |
| Pakistan | Punjab | Bahawalpur | 26.6 |
| Pakistan | Punjab | Bhakkar | 26.3 |
| Pakistan | Punjab | Chakwal | 15.1 |
| Pakistan | Punjab | Chiniot | 18.7 |
| Pakistan | Punjab | Dera Ghazi Khan | 32 |
| Pakistan | Punjab | Faisalabad | 19.5 |
| Pakistan | Punjab | Gujranwala | 14.4 |
| Pakistan | Punjab | Gujrat | 12.4 |
| Pakistan | Punjab | Hafizabad | 17.1 |
| Pakistan | Punjab | Jhang | 23.4 |
| Pakistan | Punjab | Jhelum | 13.2 |
| Pakistan | Punjab | Kasur | 21.5 |
| Pakistan | Punjab | Khanewal | 25.4 |
| Pakistan | Punjab | Khushab | 24.4 |
| Pakistan | Punjab | Lahore | 18.3 |
| Pakistan | Punjab | Layyah | 16.7 |
| Pakistan | Punjab | Lodhran | 26.9 |
| Pakistan | Punjab | Mandi Bahauddin | 18.1 |
| Pakistan | Punjab | Mianwali | 20.3 |
| Pakistan | Punjab | Multan | 22 |
| Pakistan | Punjab | Muzaffargarh | 24.4 |
| Pakistan | Punjab | Nankana Sahib | 18 |
| Pakistan | Punjab | Narowal | 16.8 |
| Pakistan | Punjab | Okara | 17 |
| Pakistan | Punjab | Pakpattan | 25.7 |
| Pakistan | Punjab | Rahim Yar Khan | 33.3 |
| Pakistan | Punjab | Rajanpur | 33.6 |
| Pakistan | Punjab | Rawalpindi | 13.4 |
| Pakistan | Punjab | Sahiwal | 17.9 |
| Pakistan | Punjab | Sargodha | 21.6 |
| Pakistan | Punjab | Sheikhupura | 19.3 |
| Pakistan | Punjab | Sialkot | 16.9 |
| Pakistan | Punjab | Toba Tek Singh | 22.1 |
| Pakistan | Punjab | Vehari | 23 |
| India | Rajasthan | Ajmer | 23.1 |
| India | Rajasthan | Alwar | 24 |
| India | Rajasthan | Banswara | 38.7 |
| India | Rajasthan | Baran | 40.2 |
| India | Rajasthan | Barmer | 31.7 |
| India | Rajasthan | Bharatpur | 29.1 |
| India | Rajasthan | Bhilwara | 23.5 |
| India | Rajasthan | Bikaner | 28.5 |
| India | Rajasthan | Bundi | 29.1 |
| India | Rajasthan | Chittorgarh | 25.9 |
| India | Rajasthan | Churu | 23.4 |
| India | Rajasthan | Dausa | 33.5 |
| India | Rajasthan | Dholpur | 31.3 |
| India | Rajasthan | Dungarpur | 25.9 |
| India | Rajasthan | Ganganagar | 26.1 |
| India | Rajasthan | Hanumangarh | 21.3 |
| India | Rajasthan | Jaipur | 20.8 |
| India | Rajasthan | Jaisalmer | 31.7 |
| India | Rajasthan | Jalore | 36.5 |
| India | Rajasthan | Jhalawar | 38.1 |
| India | Rajasthan | Jhunjhunu | 19.6 |
| India | Rajasthan | Jodhpur | 25.4 |
| India | Rajasthan | Karauli | 37.3 |
| India | Rajasthan | Kota | 26.4 |
| India | Rajasthan | Nagaur | 26.2 |
| India | Rajasthan | Pali | 35.9 |
| India | Rajasthan | Pratapgarh | 31.8 |
| India | Rajasthan | Rajsamand | 23.7 |
| India | Rajasthan | Sawai Madhopur | 24.2 |
| India | Rajasthan | Sikar | 18.3 |
| India | Rajasthan | Sirohi | 31.2 |
| India | Rajasthan | Tonk | 28.2 |
| India | Rajasthan | Udaipur | 26.6 |
| India | Punjab | Amritsar | 11.2 |
| India | Punjab | Barnala | 16.5 |
| India | Punjab | Bathinda | 23.8 |
| India | Punjab | Faridkot | 20.7 |
| India | Punjab | Fatehgarh Sahib | 18.2 |
| India | Punjab | Fazilka | 20.2 |
| India | Punjab | Ferozepur | 22 |
| India | Punjab | Gurdaspur | 15.3 |
| India | Punjab | Hoshiarpur | 12.4 |
| India | Punjab | Jalandhar | 16.7 |
| India | Punjab | Kapurthala | 19.2 |
| India | Punjab | Ludhiana | 12.4 |
| India | Punjab | Mansa | 22.7 |
| India | Punjab | Moga | 16.8 |
| India | Punjab | Pathankot | 10.8 |
| India | Punjab | Patiala | 16.9 |
| India | Punjab | Rupnagar | 15.3 |
| India | Punjab | S.A.S. Nagar | 23 |
| India | Punjab | Sangrur | 18.1 |
| India | Punjab | Shahid Bhagat Singh Nagar | 11.2 |
| India | Punjab | Sri Muktsar Sahib | 30.7 |
| India | Punjab | Tarn Taran | 14.4 |
Prevalence of overweight among children under 5 in Indian Punjab, Rajasthan, and Pakistani Punjab
| | | | |
| --- | --- | --- | --- |
| Country | State | District | Overweight |
| Pakistan | Punjab | Attock | 2.3 |
| Pakistan | Punjab | Bahawalnagar | 1.7 |
| Pakistan | Punjab | Bahawalpur | 2.2 |
| Pakistan | Punjab | Bhakkar | 0.9 |
| Pakistan | Punjab | Chakwal | 3.3 |
| Pakistan | Punjab | Chiniot | 2.3 |
| Pakistan | Punjab | Dera Ghazi Khan | 1.2 |
| Pakistan | Punjab | Faisalabad | 2.1 |
| Pakistan | Punjab | Gujranwala | 2.6 |
| Pakistan | Punjab | Gujrat | 1.8 |
| Pakistan | Punjab | Hafizabad | 1.1 |
| Pakistan | Punjab | Jhang | 1.5 |
| Pakistan | Punjab | Jhelum | 2.5 |
| Pakistan | Punjab | Kasur | 1.5 |
| Pakistan | Punjab | Khanewal | 1.3 |
| Pakistan | Punjab | Khushab | 1.1 |
| Pakistan | Punjab | Lahore | 1.9 |
| Pakistan | Punjab | Layyah | 1.7 |
| Pakistan | Punjab | Lodhran | 4.5 |
| Pakistan | Punjab | Mandi Bahauddin | 2.6 |
| Pakistan | Punjab | Mianwali | 1.3 |
| Pakistan | Punjab | Multan | 1.5 |
| Pakistan | Punjab | Muzaffargarh | 2.2 |
| Pakistan | Punjab | Nankana Sahib | 2 |
| Pakistan | Punjab | Narowal | 1.4 |
| Pakistan | Punjab | Okara | 1.3 |
| Pakistan | Punjab | Pakpattan | 1.6 |
| Pakistan | Punjab | Rahim Yar Khan | 1.2 |
| Pakistan | Punjab | Rajanpur | 1.5 |
| Pakistan | Punjab | Rawalpindi | 3.3 |
| Pakistan | Punjab | Sahiwal | 1.5 |
| Pakistan | Punjab | Sargodha | 1.2 |
| Pakistan | Punjab | Sheikhupura | 4 |
| Pakistan | Punjab | Sialkot | 3 |
| Pakistan | Punjab | Toba Tek Singh | 2.6 |
| Pakistan | Punjab | Vehari | 1.8 |
| India | Rajasthan | Ajmer | 2.8 |
| India | Rajasthan | Alwar | 4.1 |
| India | Rajasthan | Banswara | 2.1 |
| India | Rajasthan | Baran | 3.2 |
| India | Rajasthan | Barmer | 2.2 |
| India | Rajasthan | Bharatpur | 5.1 |
| India | Rajasthan | Bhilwara | 2.7 |
| India | Rajasthan | Bikaner | 3.4 |
| India | Rajasthan | Bundi | 1 |
| India | Rajasthan | Chittorgarh | 1 |
| India | Rajasthan | Churu | 4 |
| India | Rajasthan | Dausa | 2.2 |
| India | Rajasthan | Dholpur | 5.6 |
| India | Rajasthan | Dungarpur | 2.5 |
| India | Rajasthan | Ganganagar | 4.5 |
| India | Rajasthan | Hanumangarh | 3.9 |
| India | Rajasthan | Jaipur | 2 |
| India | Rajasthan | Jaisalmer | 2.7 |
| India | Rajasthan | Jalore | 3 |
| India | Rajasthan | Jhalawar | 1.4 |
| India | Rajasthan | Jhunjhunu | 5.9 |
| India | Rajasthan | Jodhpur | 5.5 |
| India | Rajasthan | Karauli | 2.3 |
| India | Rajasthan | Kota | 3.3 |
| India | Rajasthan | Nagaur | 3.7 |
| India | Rajasthan | Pali | 0.9 |
| India | Rajasthan | Pratapgarh | 2.9 |
| India | Rajasthan | Rajsamand | 4.5 |
| India | Rajasthan | Sawai Madhopur | 3.4 |
| India | Rajasthan | Sikar | 4.1 |
| India | Rajasthan | Sirohi | 2.5 |
| India | Rajasthan | Tonk | 4.8 |
| India | Rajasthan | Udaipur | 1.8 |
| India | Punjab | Amritsar | 6.3 |
| India | Punjab | Barnala | 6.1 |
| India | Punjab | Bathinda | 1.2 |
| India | Punjab | Faridkot | 2.7 |
| India | Punjab | Fatehgarh Sahib | 4.6 |
| India | Punjab | Fazilka | 4.2 |
| India | Punjab | Ferozepur | 2.9 |
| India | Punjab | Gurdaspur | 6.5 |
| India | Punjab | Hoshiarpur | 3.8 |
| India | Punjab | Jalandhar | 1.8 |
| India | Punjab | Kapurthala | 4.9 |
| India | Punjab | Ludhiana | 6.4 |
| India | Punjab | Mansa | 3.1 |
| India | Punjab | Moga | 4.9 |
| India | Punjab | Pathankot | 7.8 |
| India | Punjab | Patiala | 0.4 |
| India | Punjab | Rupnagar | 2.5 |
| India | Punjab | S.A.S. Nagar | 4.6 |
| India | Punjab | Sangrur | 2.7 |
| India | Punjab | Shahid Bhagat Singh Nagar | 6.6 |
| India | Punjab | Sri Muktsar Sahib | 2.8 |
| India | Punjab | Tarn Taran | 4.5 |
Cropping patterns across Indian Punjab, Rajasthan, and Pakistani Punjab
| | | | |
| --- | --- | --- | --- |
| Country | State | District | Cropping Pattern |
| Pakistan | Punjab | Attock | Wheat |
| Pakistan | Punjab | Bahawalnagar | Wheat-Cotton |
| Pakistan | Punjab | Bahawalpur | Wheat-Cotton |
| Pakistan | Punjab | Bhakkar | Wheat |
| Pakistan | Punjab | Chakwal | Wheat |
| Pakistan | Punjab | Chiniot | Wheat |
| Pakistan | Punjab | Dera Ghazi Khan | Wheat-Cotton |
| Pakistan | Punjab | Faisalabad | Wheat-Sugarcane |
| Pakistan | Punjab | Gujranwala | Wheat-Rice |
| Pakistan | Punjab | Gujrat | Wheat-Rice |
| Pakistan | Punjab | Hafizabad | Wheat-Rice |
| Pakistan | Punjab | Jhang | Wheat |
| Pakistan | Punjab | Jhelum | Wheat-Other |
| Pakistan | Punjab | Kasur | Wheat-Rice |
| Pakistan | Punjab | Khanewal | Wheat-Cotton |
| Pakistan | Punjab | Khushab | Wheat |
| Pakistan | Punjab | Lahore | Wheat-Rice |
| Pakistan | Punjab | Layyah | Wheat |
| Pakistan | Punjab | Lodhran | Wheat-Cotton |
| Pakistan | Punjab | Mandi Bahauddin | Wheat-Rice |
| Pakistan | Punjab | Mianwali | Wheat |
| Pakistan | Punjab | Multan | Wheat-Cotton |
| Pakistan | Punjab | Muzaffargarh | Wheat-Cotton |
| Pakistan | Punjab | Nankana Sahib | Wheat-Rice |
| Pakistan | Punjab | Narowal | Wheat-Rice |
| Pakistan | Punjab | Okara | Wheat-Rice |
| Pakistan | Punjab | Pakpattan | Wheat-Maize |
| Pakistan | Punjab | Rahim Yar Khan | Wheat-Cotton |
| Pakistan | Punjab | Rajanpur | Wheat-Cotton |
| Pakistan | Punjab | Rawalpindi | Wheat-Maize |
| Pakistan | Punjab | Sahiwal | Wheat-Cotton |
| Pakistan | Punjab | Sargodha | Wheat |
| Pakistan | Punjab | Sheikhupura | Wheat-Rice |
| Pakistan | Punjab | Sialkot | Wheat-Rice |
| Pakistan | Punjab | Toba Tek Singh | Wheat |
| Pakistan | Punjab | Vehari | Wheat-Cotton |
| India | Rajasthan | Ajmer | Pulses |
| India | Rajasthan | Alwar | Oilseed |
| India | Rajasthan | Banswara | Oilseed |
| India | Rajasthan | Baran | Oilseed |
| India | Rajasthan | Barmer | Millet |
| India | Rajasthan | Bharatpur | Oilseed |
| India | Rajasthan | Bhilwara | Pulses |
| India | Rajasthan | Bikaner | Pulses |
| India | Rajasthan | Bundi | Wheat-Pulses |
| India | Rajasthan | Chittorgarh | Wheat |
| India | Rajasthan | Churu | Pulses |
| India | Rajasthan | Dausa | Millet |
| India | Rajasthan | Dholpur | Millet |
| India | Rajasthan | Dungarpur | Wheat-Maize |
| India | Rajasthan | Ganganagar | Other |
| India | Rajasthan | Hanumangarh | Wheat-Cotton |
| India | Rajasthan | Jaipur | Millet |
| India | Rajasthan | Jaisalmer | Other |
| India | Rajasthan | Jalore | Millet |
| India | Rajasthan | Jhalawar | Wheat |
| India | Rajasthan | Jhunjhunu | Millet |
| India | Rajasthan | Jodhpur | Millet |
| India | Rajasthan | Karauli | Millet |
| India | Rajasthan | Kota | Pulses |
| India | Rajasthan | Nagaur | Pulses |
| India | Rajasthan | Pali | Pulses |
| India | Rajasthan | Pratapgarh | Oilseed |
| India | Rajasthan | Rajsamand | Maize |
| India | Rajasthan | Sawai Madhopur | Millet |
| India | Rajasthan | Sikar | Millet |
| India | Rajasthan | Sirohi | Other |
| India | Rajasthan | Tonk | Pulses |
| India | Rajasthan | Udaipur | Wheat-Maize |
| India | Punjab | Amritsar | Wheat-Rice |
| India | Punjab | Barnala | Wheat-Rice |
| India | Punjab | Bathinda | Wheat-Rice |
| India | Punjab | Faridkot | Wheat-Rice |
| India | Punjab | Fatehgarh Sahib | Wheat-Rice |
| India | Punjab | Fazilka | Wheat |
| India | Punjab | Ferozepur | Wheat-Rice |
| India | Punjab | Gurdaspur | Wheat-Rice |
| India | Punjab | Hoshiarpur | Wheat-Rice |
| India | Punjab | Jalandhar | Wheat-Rice |
| India | Punjab | Kapurthala | Wheat-Rice |
| India | Punjab | Ludhiana | Wheat-Rice |
| India | Punjab | Mansa | Wheat-Rice |
| India | Punjab | Moga | Wheat-Rice |
| India | Punjab | Pathankot | Wheat-Rice |
| India | Punjab | Patiala | Wheat-Rice |
| India | Punjab | Rupnagar | Wheat-Rice |
| India | Punjab | S.A.S. Nagar | Wheat-Rice |
| India | Punjab | Sangrur | Wheat-Rice |
| India | Punjab | Shahid Bhagat Singh Nagar | Wheat-Rice |
| India | Punjab | Sri Muktsar Sahib | Wheat-Rice |
| India | Punjab | Tarn Taran | Wheat-Rice |