Those Left Behind: Understanding the Effects of Internal Male Migration on Women's Participation in Agriculture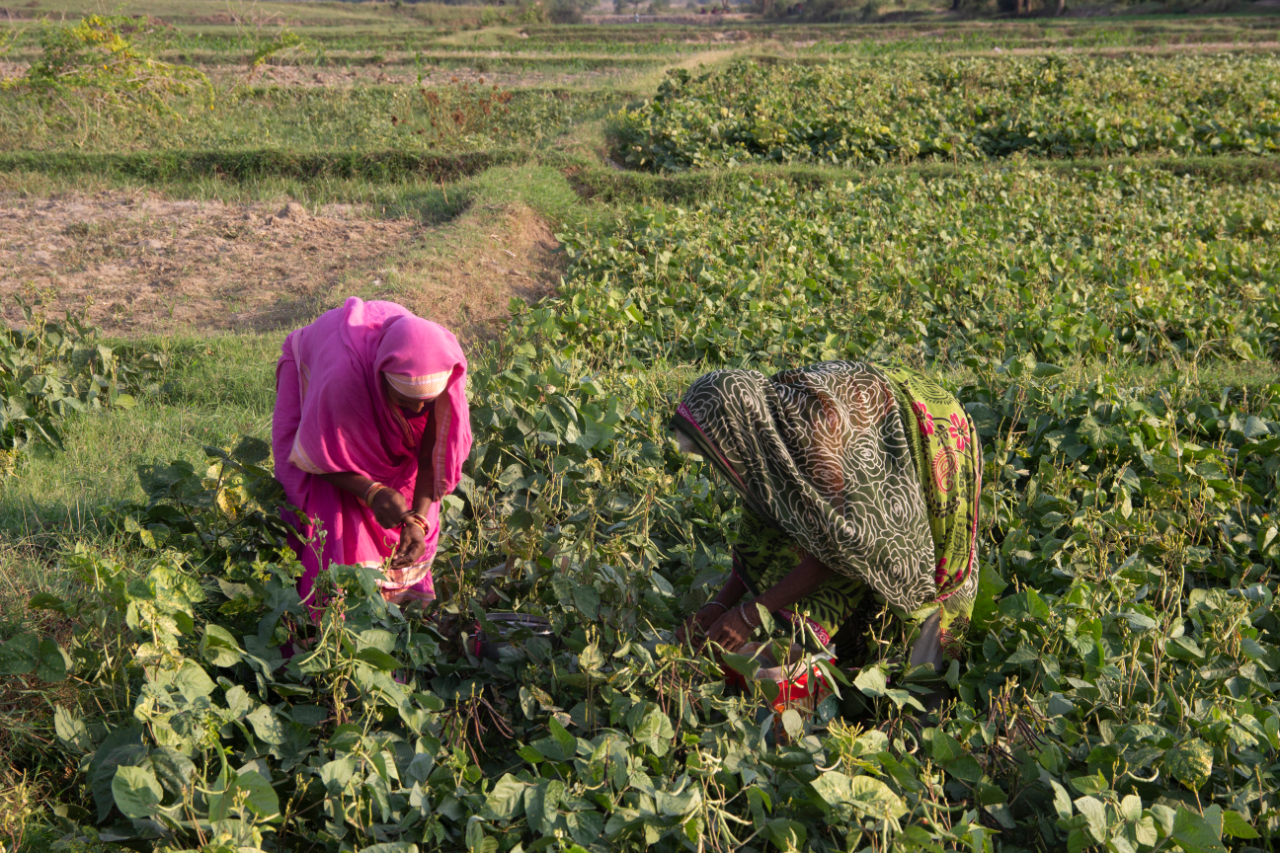 This piece from the TCI 2019-20 Annual Report presents TCI scholar Vidya Bharathi Rajkumar's research on the impact of male migration on women's roles in agriculture. Download the full annual report to read more.
Across the developing world, hundreds of millions of people migrate seasonally in hopes of bettering their livelihoods by increasing their incomes and improving household welfare. This is especially true in India, which according to the latest census data from 2011, has around 450 million internal migrants. Due to social and gender norms, the majority of these migrants are men. TCI scholar Vidya Bharathi Rajkumar is working to understand how male labor migration affects women's roles in agriculture in rural India.
Male-dominant migration has implications for agricultural productivity as well as gender equality. As men migrate, women tend to be left behind in rural areas, usually in charge of agriculture. In several countries across Africa, Asia, and Europe, women's share in total agricultural employment has increased, a phenomenon referred to as the "feminization of agriculture." In countries like India, these women may have to shoulder the additional workload on the farm while also attending to daily domestic chores, which could adversely affect their health and productivity.
In some instances, women could also transition into new roles as farm managers. Typically, female farm managers tend to have less control over production assets and limited access to technical know-how and credit opportunities. Women who take over as farm managers, as a result of male migration, may have previously been unexposed to the rigors of managing a farm, which could impact agricultural production and productivity.
Using data from a nationally representative, multi-topic, household panel survey, Rajkumar is estimating the causal effects of male migration on women's participation in agriculture in India. Preliminary results suggest that, while male migration does not affect the amount of time women spend in agriculture, women are more likely to report becoming farm managers as a result of it.
Future work will explore how the effects of migration vary based on family structure—the relationship between the migrants and the women left behind—as well as social structures, like caste systems and gender norms. Upcoming work will also focus on determining potential pathways through which male migration could lead to greater female farm management and examining how migration-induced changes in women's roles impact agricultural productivity.