Chandra S.R. Nuthalapati Joins TCI as Visiting Professor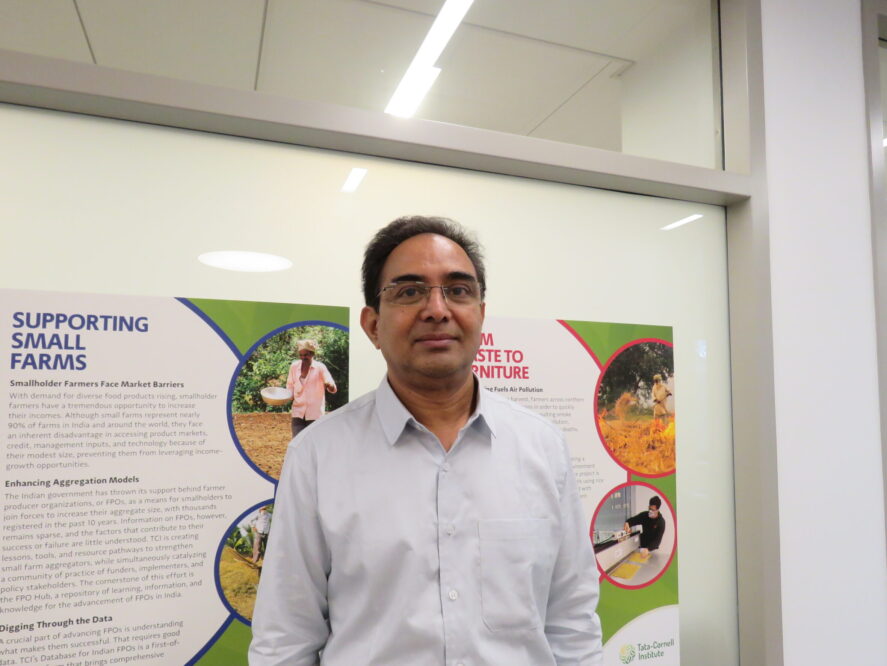 Chandra S.R. Nuthalapati, a researcher from the Institute of Economic Growth in New Delhi, joined the Tata-Cornell Institute for Agriculture and Nutrition (TCI) as a visiting professor. Nuthalapati will be at TCI through the Fall 2023 semester.
While at TCI, Nuthalapati hopes to learn from Cornell University faculty, staff, and graduate students, in addition to collaborating on new research projects. Nuthalapati's research interests include food value chains, startups, biotechnology, poverty reduction, and natural research management.
Nuthalapati was drawn to visit Cornell while on sabbatical due to its robust linkages to policymaking communities in developing countries such as India and the University's strong reputation for research in his areas of interest. He specifically noted TCI, Director Prabhu Pingali, and Professor Christopher Barrett as reasons for coming to Cornell.
Nuthalapati previously visited Cornell as a Fulbright Fellow during the 2010-11 academic year.