TCI Researcher Comments on Skyrocketing Tomato Prices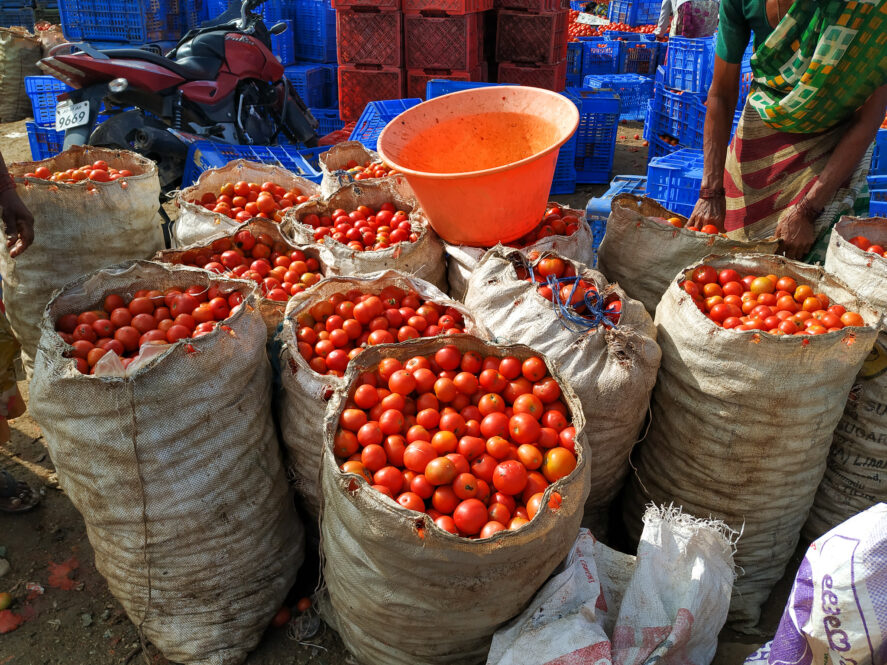 Jocelyn Boiteau, a postdoctoral associate at the Tata-Cornell Institute for Agriculture and Nutrition (TCI), was quoted by CNN on India's recent spike in tomato prices. The cost of tomatoes rose more than 400% due to crop failures, leaving many unable to afford the staple of Indian cuisine.
Boiteau told CNN that the tomato shortage driving the price surge was caused by extreme weather associated with climate change. Tomato production is concentrated in only a few areas in southern India, so weather-related issues in those regions can impact supply nationwide, Boiteau explained.
Boiteau's doctoral research, completed as a TCI scholar, focused on food loss and waste in tomato supply chains in southern India. In a 2020 blog post, she detailed her discussions with tomato farmers who were experiencing increased crop losses due to increased temperatures.
Read the full article on CNN.com: "An Indian culinary must-have is off the menu as prices jump 400%"
Featured image: Sacks of tomatoes are displayed at the Madanapalle market in Andhra Pradesh, India. (Photo by Jocelyn Boiteau/TCI)