TCI Sponsors Virtual Screening of Indian Climate Change Film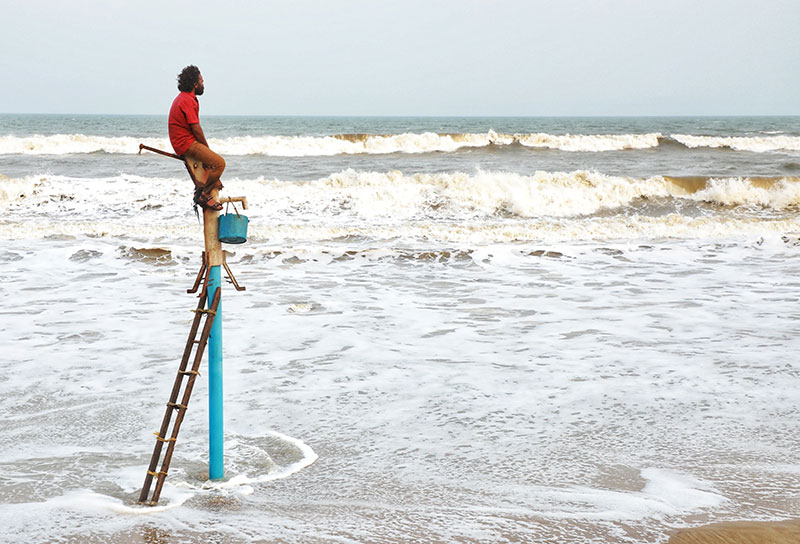 The Tata-Cornell Institute for Agriculture and Nutrition (TCI), Cornell Cinema, and the Cornell University South Asia Program are co-sponsoring a virtual screening of Kalira Atita (Yesterday's Past), an acclaimed film exploring the human impact of climate change in India. Members of the Cornell University community can screen the film from April 9-15 on the Cornell Cinema website.
Kalira Atita is based on true events and was shot on location in Satavaya, a cluster of seven villages on India's east coast that have been engulfed by the sea because of climate change and rising sea levels. The film follows Gunu, a disillusioned young man from Satavaya village, who travels restlessly towards death, memories of a past cyclone propelling him into the eye of one that is coming. Hoping to reunite with his lost family, he returns to his village, five days before the cyclone, to find that it is now underwater
. Gunu's struggle to survive the fury of nature is a portrayal of emotional trauma and human triumph. Kalira Atita was selected by the 51st International Film Festival of India for its prestigious Panorama section.
Following the screening period, the South Asia Program is hosting a virtual Q&A with Kalira Atita director Nila Madhab Panda on Friday, April 16, at 10:30 a.m. EDT. The panel will be moderated by Neema Kudva, associate professor in the Department of City and Regional Planning in the Cornell University College of Architecture, Art, and Planning.