Fulbright Fellow Joins TCI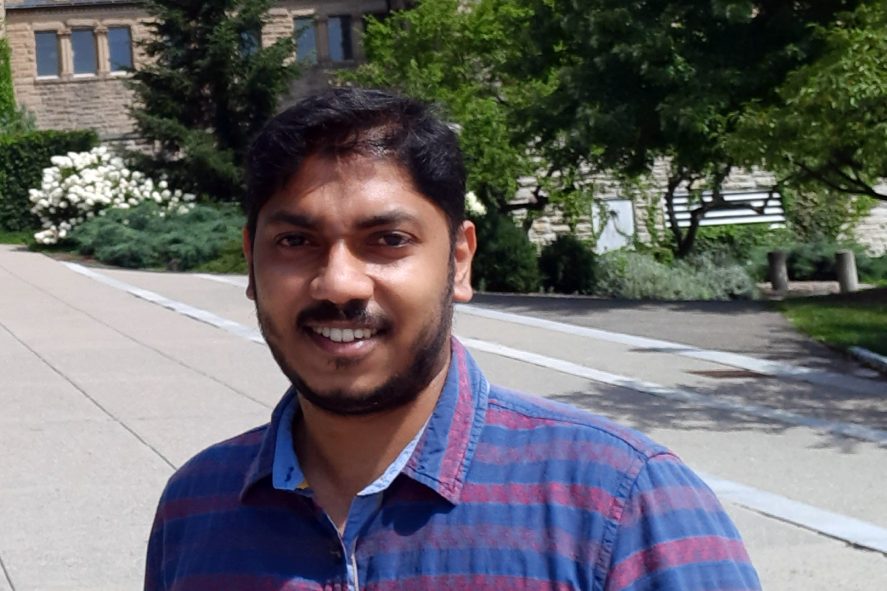 A Fulbright Fellow from the Indian Institute of Management Bangalore is visiting the Tata-Cornell Institute for Agriculture and Nutrition (TCI) at Cornell University this year. Gopi Sankar Gopikuttan will attend classes and study under TCI Director Prabhu Pingali during the 2021-22 academic year.
A doctoral student studying public policy, Gopikuttan is continuing his research while at TCI. His dissertation focuses on state market designs and how they impact the livelihoods of smallholder farmers in India.
Since joining TCI in August 2021, Gopikuttan said that he has had many fruitful conversations with Pingali, with whom he shares a background as a development practitioner, as well as Assistant Director Mathew Abraham and Research Associate Andaleeb Rahman.
"I know that I have come at a very difficult time [during the pandemic], but I have met more people than I expected," he said. "That's been really great."
"It's been really exciting both on the professional and personal fronts and I look forward to the next few months," Gopikuttan said.
Gopikuttan said that he wanted to visit TCI because the Institute's work on agriculture-led growth strategies and small-farm aggregation models matches with his own interests. He was also attracted by Cornell University's reputation for pioneering research in agricultural and development economics.
While he has traveled extensively throughout India, Gopikuttan had never left the country until he arrived in Ithaca. Such a move can be jarring, but Gopikuttan said that TCI staff members Mary-Catherine French and Brenda Daniels-Tibke helped to ease his transition.
"They were quick and kind to respond to all my questions, whether it was TCI-related or not," he said. "That helped me settle in quickly."
When not studying or doing data analysis for his dissertation, Gopikuttan has enjoyed exploring his new surroundings, especially the many parks and natural areas on the Cornell campus and throughout the Ithaca area. He has also explored various farms in the region and hopes to learn more about how the lives of farmers in New York differ from farmers in India.
"It's been really exciting both on the professional and personal fronts and I look forward to the next few months," he said.
Featured image: Photo provided by Gopi Sankar Gopikuttan