Prabhu Pingali Discusses Zero-Hunger, Zero-Carbon Food Systems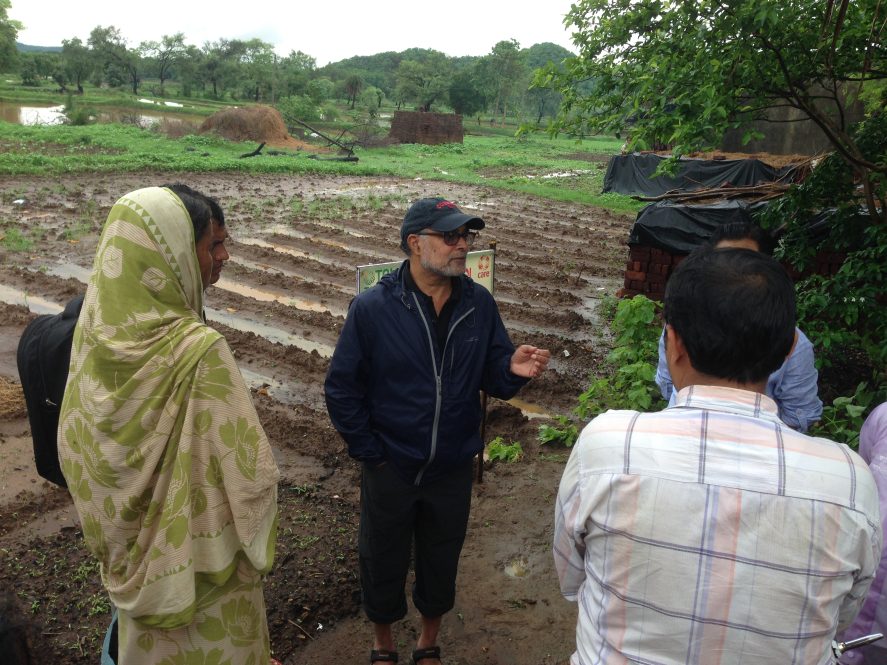 India's efforts to reduce hunger could negatively impact its ability to meet its climate change goals if it does not change its current food production practices, according to Tata-Cornell Institute for Agriculture and Nutrition (TCI) Director Prabhu Pingali. In an interview with Mongabay India, Pingali discussed TCI's efforts to mitigate the tradeoffs between hunger reduction and greenhouse gas mitigation through its new Zero-Hunger, Zero-Carbon Food Systems project.
"Diversification out of paddy rice cultivation, in particular, could have significant climate mitigation benefits in terms of reducing methane emissions," Pingali told Mongabay India's Sahana Ghosh. "For rice and wheat production systems there are opportunities to reduce carbon emissions through zero-tillage systems, better management of crop residues, more efficient use of fertilizers and water, and in general adopting smarter farming practices. There are also opportunities for promoting livestock husbandry and fodder management practices that are more climate-friendly."
Pingali added that efforts to reduce agricultural emissions need to center India's smallholder farmers. "[S]mall farm communities need technical, financial and extension support for successfully adopting climate-friendly technologies," he said. "Marginalized agricultural communities bear the brunt of the adverse impacts of climate change."
TCI's Zero-Hunger, Zero-Carbon Food Systems project aims to provide Indian policymakers with a range of options for mitigating agricultural greenhouse gas emissions while improving productivity. TCI researchers are assessing the production and emissions-related challenges facing different production systems in Bihar, India, and identifying effective interventions. Using that analysis, they will develop a roadmap of mitigation options. On April 19 and 20, the Institute held a series of meetings in Delhi, India, bringing together scientists, policy experts, and policymakers to help kick off the project.
Read the full article on India.Mongabay.com: "Prabhu Pingali on the pathways to minimize tradeoffs between hunger reduction and climate mitigation"
Featured image: Prabhu Pingali speaks with a group of farmers in Kandhamal, Odisha. (Photo by TCI)