TCI Publishes 2021-22 Annual Report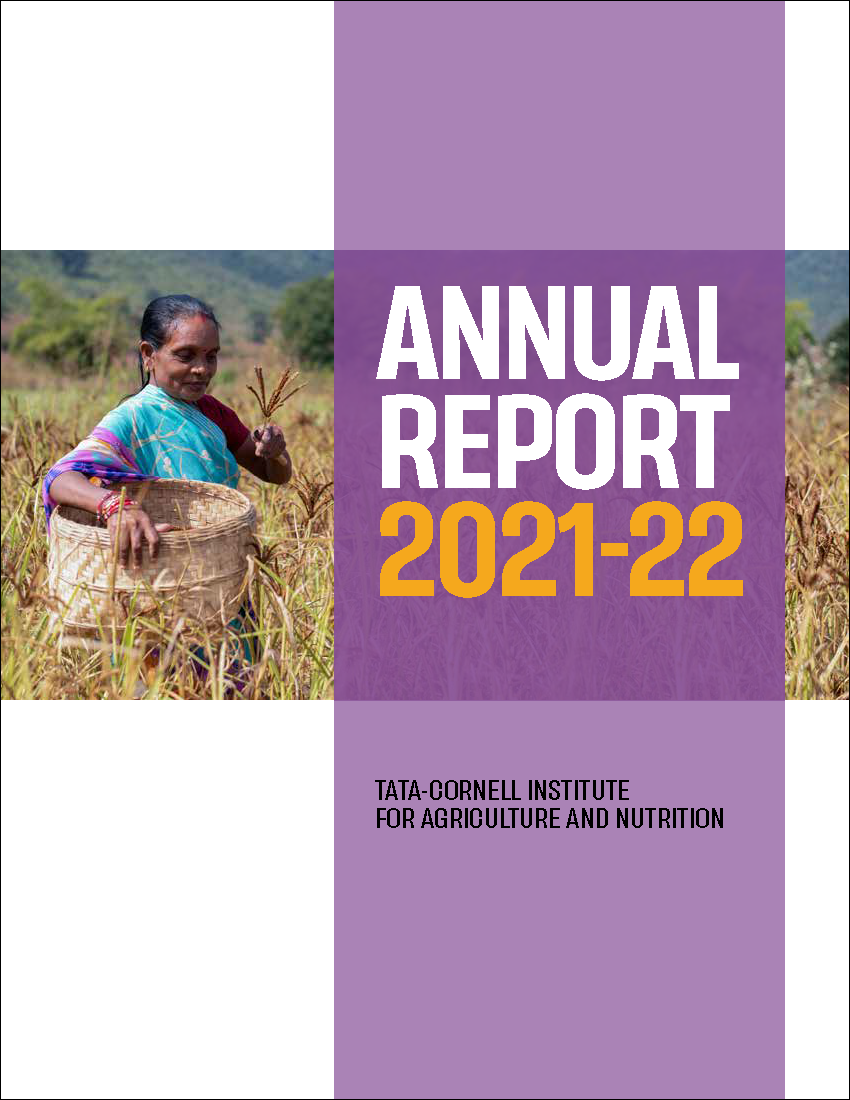 The Tata-Cornell Institute for Agriculture and Nutrition (TCI) has published its 2021-22 Annual Report.
The report offers an in-depth look at the full range of TCI's research and other activities, including a look back at its signature project, Technical Assistance and Research for Indian Nutrition and Agriculture (TARINA). The report also features a peek at new projects like Zero-Hunger, Zero-Carbon Food Systems.
"This project represents a significant movement in our work toward sustainability in agriculture. As the need to confront the climate crisis grows more urgent with each year, we must bolster food systems against climate change while also recognizing the role that agriculture plays in contributing to global warming," TCI Director Prabhu Pingali writes in the report. "I am proud that TCI is at the forefront of research aimed at ensuring that the food systems of tomorrow are not only nutrition-sensitive, but sustainable as well."
The 2021-22 Annual Report is available for download in PDF format.