Report Explores Evidence on FPOs and Other Farm Aggregation Models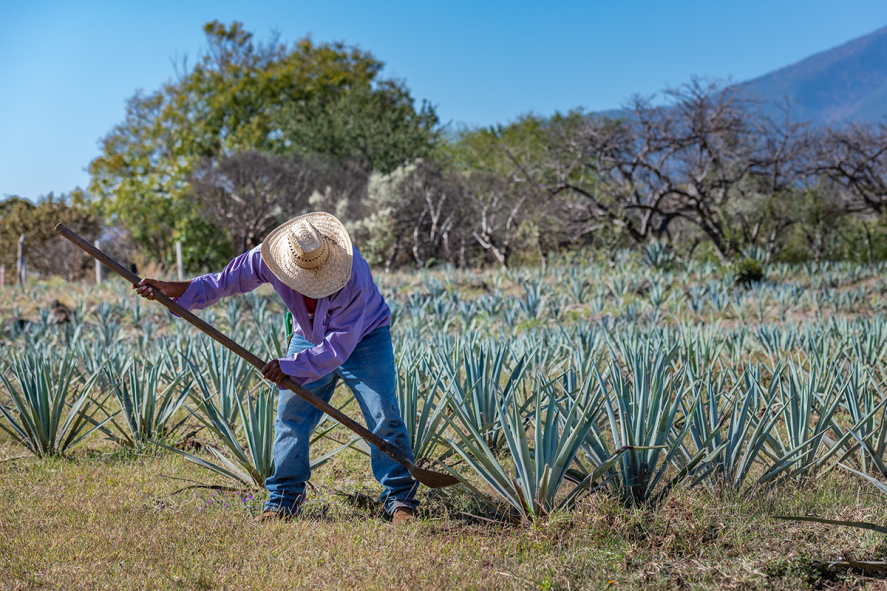 The average size of farms in developing countries of the world is 2 hectares or less. Smallholder farmers who rely on agriculture as their primary source of income often live in poverty. By joining together with other smallholders, farmers can reap the benefits of scale and see increased income.
A new annotated bibliography from the Tata Cornell Institute for Agriculture and Nutrition (TCI) provides a deep dive into the academic literature focused on small-farm aggregation models, providing researchers with insights into 84 studies from around the world.
"The annotated bibliography brings together the current evidence around how aggregation models in smallholder agricultural systems can enable market linkages to improve incomes and livelihoods," TCI Assistant Director Mathew Abraham said. "It serves as a primer to any individual or organization wanting to research or understand the relevance of aggregation models for economic development."
Aggregation Models and Small Farm Commercialization: An Annotated Bibliography of Relevant Literature is the product of a TCI assessment of the size and scope of the existing literature on farm aggregation models and commercialization that was published in the July 2022 edition of the journal Food Policy. That study found that, while older aggregation models, like cooperatives, often failed to adapt to market transformations, newer models, like farmer producer organizations (FPOs), facilitated commercialization and household-level welfare by enhancing market access.
The bibliography summarizes each study's research questions, methods, main findings, strengths and weaknesses, and relevance to the literature on aggregation models. They cover agricultural produce ranging from staple crops to fruits and vegetables, cash crops, and livestock. The studies cover crops such as coffee, fruits and vegetables, and raw textile materials, in addition to livestock and fisheries. Geographical areas covered in the report include countries from Asia, Africa, Europe, North America, and South America, with extensive coverage of India, China, Mexico, Nicaragua, Tanzania, and Ethiopia.
The studies from India indicate that the infrastructure of a producer company or FPO should be tailored to the specific country context and consider both the crop produced and the diversity of the farmers involved. While the formation of the groups, training, and creation of a processing facility was found to increase income (one study found a threefold increase among orange farmers in Uttrakhand), the studies show that government support, such as tax exemptions and access to capital, is crucial to overall success and sustainability.
Featured image: A farmer works on a field of blue agave in Jalisco, Mexico. (Photo by javarman/Shutterstock)