TCI Researchers Urge India to Rethink Palm Oil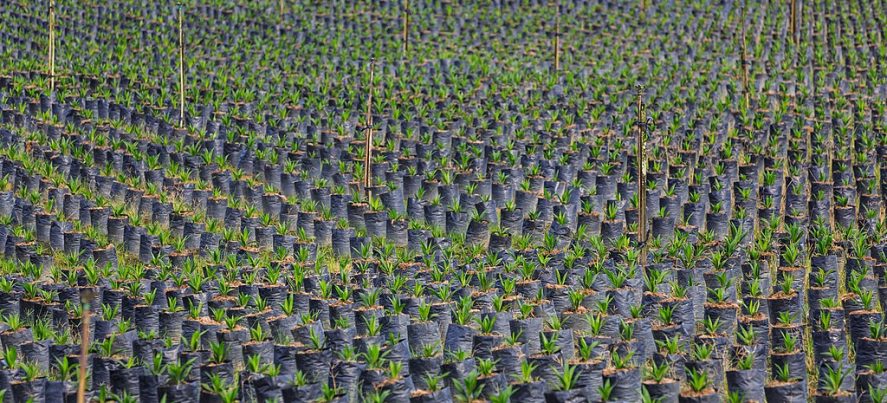 India's plan to increase domestic production of palm oil could have detrimental effects on the environment and farmer livelihoods, argue Tata-Cornell Institute for Agriculture and Nutrition (TCI) researcher Payal Seth and Associate Director Bhaskar Mittra in a Financial Express op-ed.
Seth and Mittra question a government plan to help India achieve self-sufficiency in edible oil production that would offer price assurances to farmers to incentivize them to grow palm oil. Half of India's edible oil consumption is met through imports, and 55 percent of those imports are palm oil, leaving the country vulnerable to price fluctuations.
Because oil palm trees are a water-intensive crop, Seth and Mittra warn that expanded production would threaten India's already imperiled groundwater supply. Commercial cultivation of the trees has also been shown to harm the biodiversity of natural forests. And because palms take years to produce oil, farmers would be exposed to economic insecurity due to price changes
Instead of palm oil, Seth and Mittra suggest that India should promote the farming of native oilseeds, like groundnut and rapeseed. Grown by resource-poor farmers in rain-fed areas, they lack the negative environmental impacts of palm oil and even promote soil health by adding atmospheric nitrogen to the soil.
"Since India's native oilseed productivity lags behind the world's, there is a need to re-strategize the policies that encourage research on high-yielding varieties of edible oilseeds along with investment in low-cost irrigation that can sustain the yield potential of released varieties," they write.
Read the full op-ed on FinancialExpress.com: "Rethink palm-oil atmanirbharta"
Feature image: Photo by CEphoto, Uwe Aranas