Farm Waste to Furniture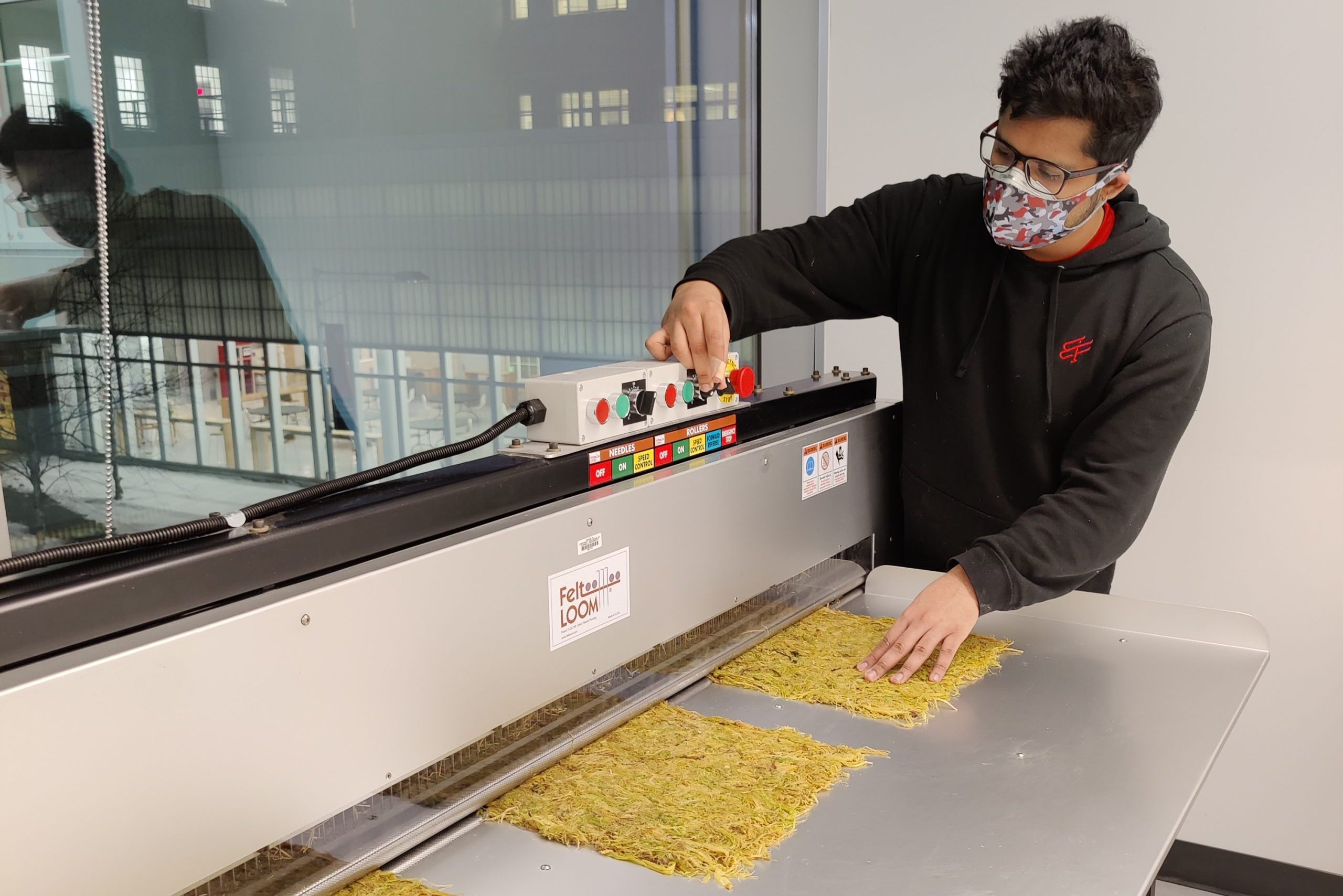 Every fall in northern India, the skies are darkened by soot and the air is polluted as rice farmers set fire to the stubble or straw that remains after harvesting paddy. TCI's Farm Waste to Furniture Project aims to curb the practice of burning farm waste by creating a demand for the straw to make composite panels that can replace commonly used wood-based products like particleboard and plywood.
India's Pollution Problem
Air pollution is a serious problem for India. According to the 2019 World Air Quality Report, 21 of the world's 30 cities with the worst air pollution are in India.
Air pollution causes a wide range of health problems, including respiratory diseases and infections, cardiovascular disease, and cancer. In 2019, 1.67 million Indians died due to causes attributable to air pollution, accounting for almost 20% of all deaths in the country.
Beyond the human toll, air pollution exacts a significant economic cost in India. The country lost $36.8 billion—1.36% of GDP—in 2019 because of deaths and disability caused by air pollution.
Stubble burning is a significant contributor to air pollution, especially in northern India. According to a government report, crop residue burning contributed 15% of India's air pollution in 2020.
Turning Waste into Green Construction Materials
Supported by TCI, a team led by Cornell University Professor Anil Netravali is developing a process to make composite panels using rice straw stubble. Chemically treated rice straw is blended with jute or nonwoven fabrics to form mats layered with plant-based resins. The composite panels can be engineered to meet a variety of properties for different uses.
The stubble-based panels offer important environmental benefits over particleboard and other wood-based products. The entire process is water-based and uses relatively little energy. By utilizing plant-based resins, the process also eliminates the need for the formaldehyde-based resins used to make particleboard, which release carcinogenic off-gases.
Improving Livelihoods
The panel-making process can be easily transferred to India for large-scale production, where widely available jute fabrics should also lower the costs involved. In addition to creating technical and manufacturing jobs, production would also create demand for rice stubble, providing farmers with an additional revenue source.
By offering an alternative to stubble burning, the Farm Waste to Furniture Project has the potential to significantly improve air quality in India while improving the livelihoods of smallholder farmers.
Related Research