TCI Publishes 2020-21 Annual Report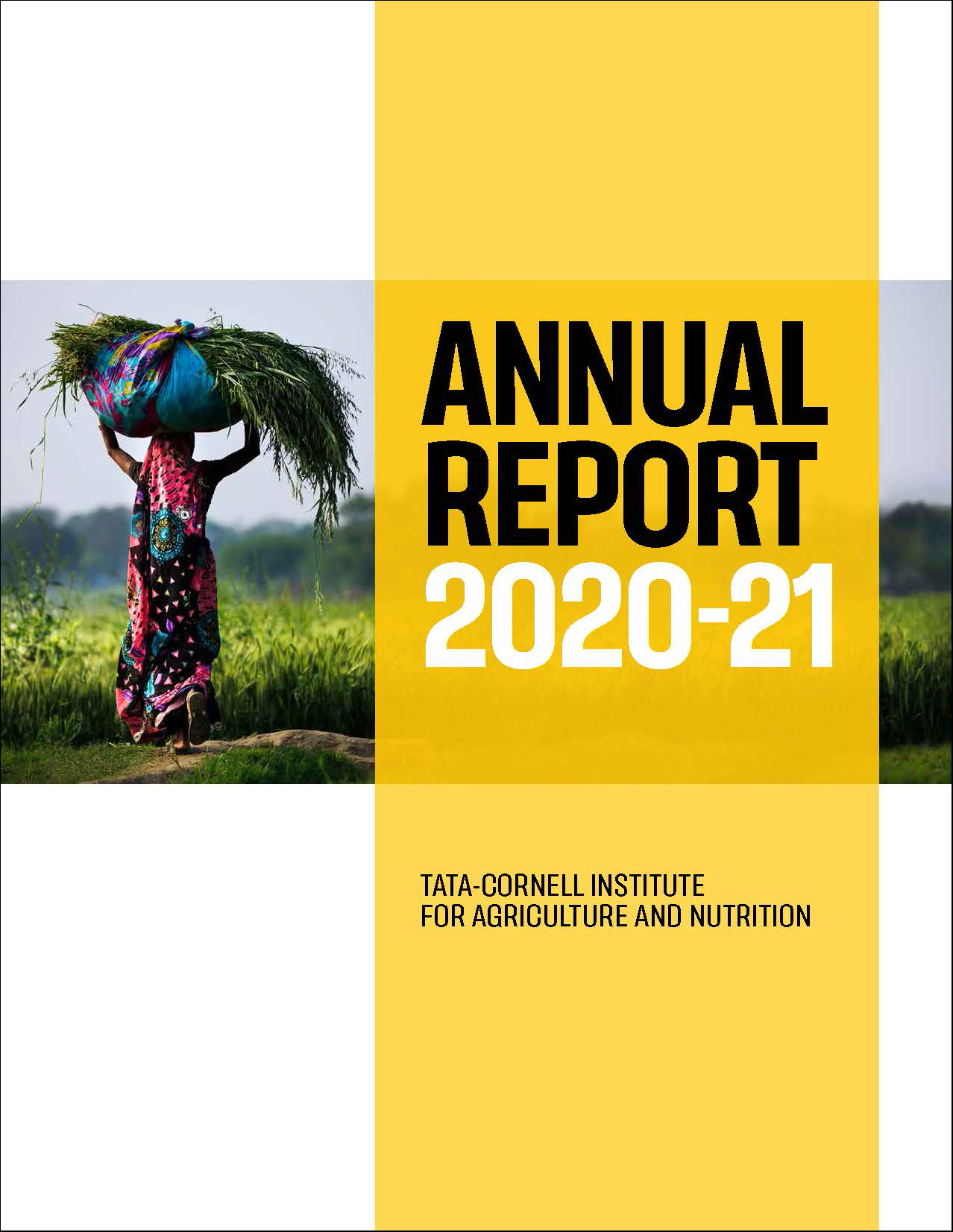 The Tata-Cornell Institute for Agriculture and Nutrition (TCI) has published its 2020-21 Annual Report.
The report offers an in-depth look at the full range of TCI's research and other activities, such as its signature project, Technical Assistance and Research for Indian Nutrition and Agriculture (TARINA). It also details the impact of COVID-19 on TCI's work and the Institute's pivot to study the effects of the pandemic on nutrition in India.
"The last eighteen months have been challenging for due to the enormous and unprecedented effects that COVID-19 has had on all our lives," TCI Director Prabhu Pingali writes in the report. "Our students and staff have shown incredible resilience and an uncanny ability to stay focused on their work despite all odds."
The 2020-21 Annual Report is available for download in PDF format. In the coming weeks, individual pieces from the report will also be posted to the TCI website.
Tags
Agricultural Transformation, Food Systems & Nutrition Transition
,
COVID-19
,
District-Level Database For Indian Agriculture And Allied Sectors
,
Farm Waste To Furniture
,
Feed The Future Innovation Lab For Crop Improvement
,
Food & Ag-Science Innovations
,
Food Safety, Water & Sanitation
,
FPO-Led Small Farm Market Access Models
,
Gender & Nutrition
,
ICTs, Data Systems & Ag-Tech
,
Markets & Value Chains
,
Optimizing Soil Health
,
Safe Drinking Water Systems
,
TARINA