The Economic Impact of Unsafe Drinking Water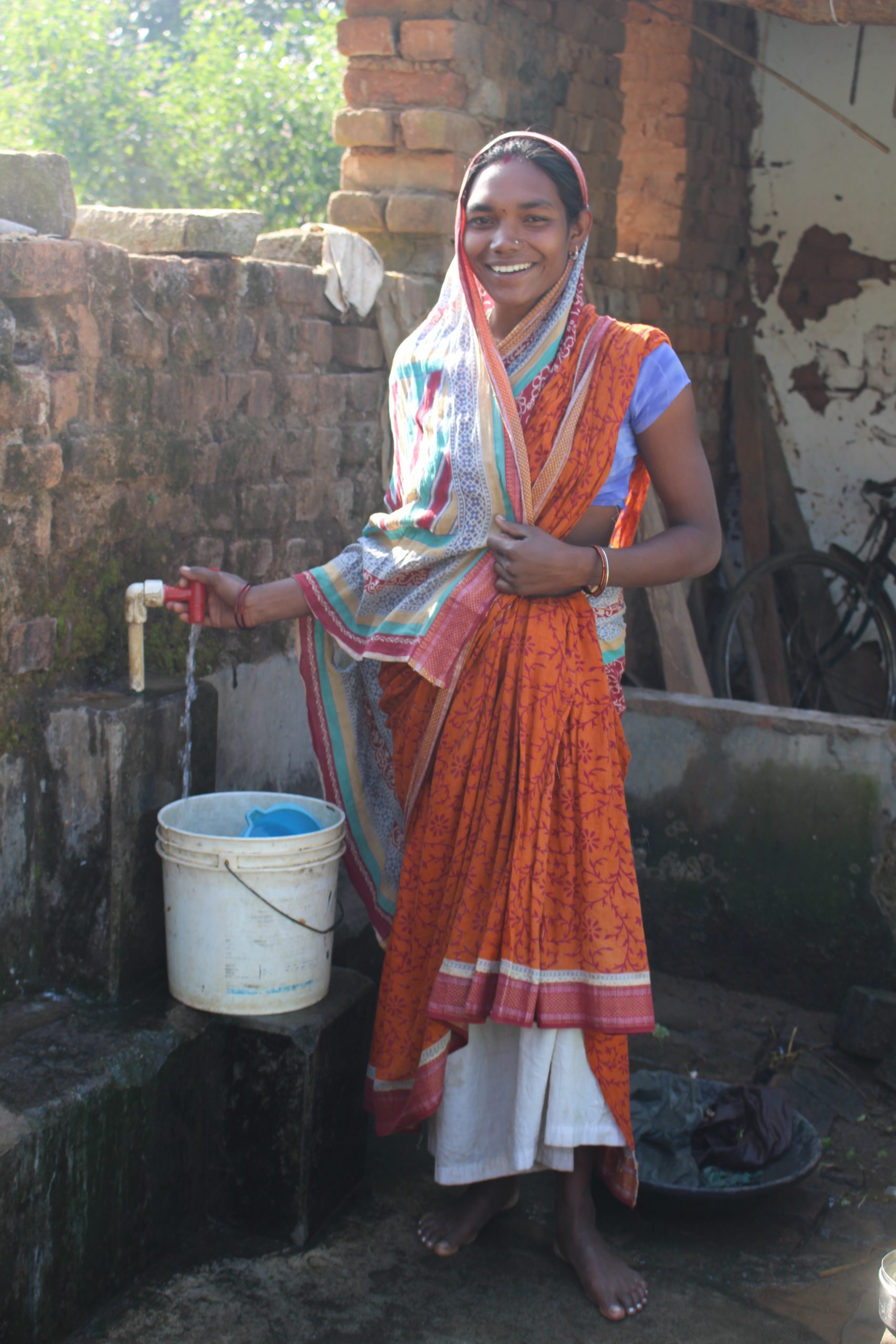 In this blog post, TCI scholar Shiuli Vanaja discusses her research on how access to clean water at home affects women's productivity and use of time.
Many people don't give their drinking water a second thought. They simply turn on a tap or open a bottle. Yet, 29% of the global population lives without access to clean, safe drinking water. In India, only 40% of people have piped water in their homes. As a TCI scholar, I'm studying how access to clean water affects women's time use and health outcomes.
Lack of clean water in the home brings with it a host of problems. Most worryingly, it puts people at risk of water-borne diseases, like typhoid and diarrhea, the latter being one of the leading causes of death for children under the age of five. It also takes away time, as family members—often women and girls—must fetch water from sources far from home. The time spent transporting water could otherwise be spent doing productive activities, like working at a job, farming, or attending school.
In India's Jharkhand state, I conducted a yearlong field survey to measure the time women spend in water collection across seasons. The study included six villages, three of which were provided with solar-powered, piped-water systems from TCI partner AguaClara. Based at Cornell University, AguaClara designs sustainable water treatment plants using open source technology. The AguaClara system used in Jharkhand includes a filtration unit for removing suspended matter and a chemical dosing unit for removing fecal contamination, making it safe for drinking and cooking. Solar-powered pumps move the water from lowland wells to an elevated tank in the village and then into homes, all without using electricity or fossil fuels.
In villages with piped-water systems, I found that households saved an average of nearly 60 minutes per day on water collection, compared to households without them. The women in those homes increased the time spent in their primary occupation by 20% per day. This shows that, apart from being healthier, access to clean water in the home also frees female family members to live more productive lives.
Access to piped water both helps reduce women's work burden and allows them some much-needed leisure time.
Some women also used their extra time for leisure. In conversations with these women, they told me that they spend their extra time relaxing or resting at home, watching television, or talking to other women in the neighborhood. However, when I asked them how much time they spend on leisure activities each day, they turned defensive and insisted that they do not spend time on leisure. This may be because of social norms in rural India that frown upon people—especially women—enjoying free time, often leaving them overworked. The time saved by having access to water in the home affords women the opportunity to enjoy some leisure time during the day, while men are usually out of the house. So, access to piped water both helps reduce women's work burden and allows them some much-needed leisure time.
However, I also found that, even in households with piped water, family members sometimes traveled outside their homes to fetch water from public sources. Speaking with some of these women, I learned that existing social norms and beliefs were affecting their perceptions and preferences regarding drinking water. Sometimes, they felt that certain water sources have better quality, compared to others, including more conveniently located sources, like the piped water they have at home.
For example, there is a water source found in the villages of Jharkhand called "chua." A chua is similar to a well but smaller and often constructed around natural fountains or streams coming out from the ground. Even though chua are generally situated in fields outside villages, some people prefer to travel to them instead of choosing safer and more convenient water sources. They believe that, because the water is coming out from the ground on its own, it must be cleaner and of better quality.
Such beliefs make knowing the quality of water sources in a given area extremely important. Yet, in some Indian states, like Jharkhand, water-quality testing is rare. So, I conducted an 18-month survey in 30 villages across two districts of Jharkhand, testing for the presence of E. coli bacteria in the drinking water stored at home, as well as at other village water sources. The chosen water source, in addition to hygiene practices at home, like handwashing, were shown to be important determinants of drinking-water quality in the villages. Households that made better choices regarding the source of drinking water had a lower risk of diarrhea.
My research shows that water infrastructure has a beneficial impact beyond providing access to clean drinking water. The time savings for women and other family members involved in water collection can be a boon for their household productivity. However, providing access to clean water does not necessarily guarantee that people will use it. The perception of quality is an important factor in rural Indian women's choice of a water source. To reduce health costs associated with water-borne diseases, it is important to understand the drivers of rural women's perceptions about drinking-water quality. Only then can we develop ways of changing those perceptions in favor of higher quality water sources.
Shiuli Vanaja is a TCI scholar and PhD candidate in applied economics and management. Her research interests lie in the field of development and resource economics, specifically the economics of access to household drinking water in rural India.