Asia's Food Systems Transformation: How It Happened and What Comes Next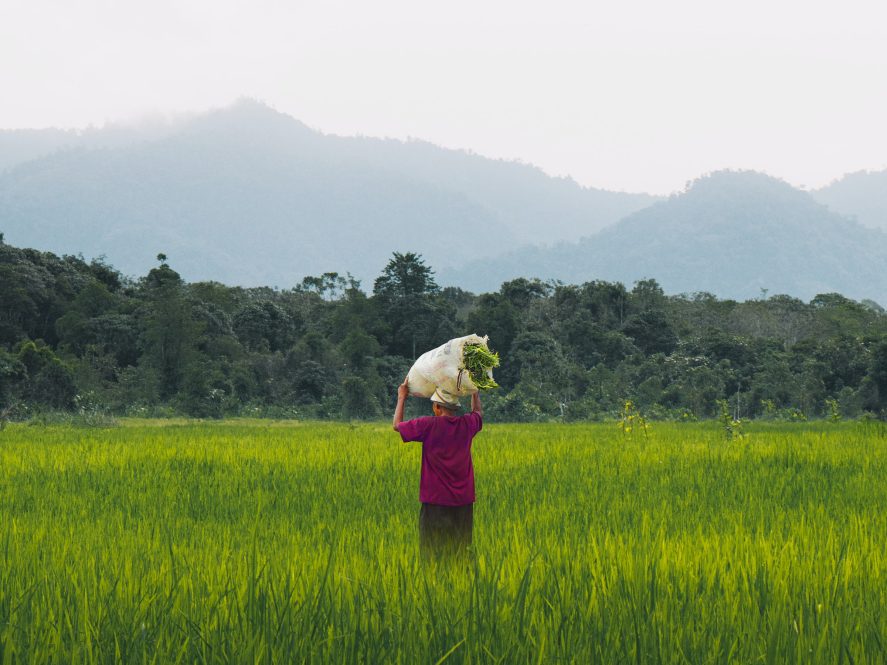 Not so long ago, famines were a recurrent feature in Asia, with many dying from chronic hunger and poverty. The continent's swing from deficiency to self-sufficiency in food did not happen unaided; it was thanks to policy and technology interventions. Will the same approach work for Asia's current and future food system challenges, like malnutrition, non-communicable diseases, and climate change?
In an article published in the Journal of the International Association of Agricultural Economists, researchers at the Tata-Cornell Institute for Agriculture and Nutrition analyze the food systems transformations over the past 60 years and lay out the pathway to a sustainable and resilient food system.
Presenting a historical assessment of the trajectory of food system transformation in seven countries—India, Bangladesh, Vietnam, Indonesia, Thailand, Malaysia, and China—TCI Director Prabhu Pingali and Assistant Director Mathew Abraham argue for multicountry policy interventions and the removal of distortive agricultural policies. They emphasize the need for a holistic approach to resolving global food systems challenges, sharing advancements in plant breeding and information and communication technologies, as well as aligning commitments to deal with health, nutrition, and environmental challenges at the national and sub-national levels.
The article tracks the evolution of food systems in Asia through four distinct phases. In the first phase—1960-1980—change was driven by technological advancements and policies focused on ending famine. There was exponential productivity growth in wheat, rice, and maize, thanks to the high-yielding varieties and intensive irrigation practices introduced by the Green Revolution. While the timing and pace of the adoption of Green Revolution technologies were different in individual countries, it was instrumental in ending famine, reducing poverty, and containing the conversion of new land for agriculture across Asia.
In the second phase, between 1980 and 2000, countries underwent a structural transformation as workers moved from low- to high-productivity sectors, and agriculture's share of total employment and GDP declined in all Asian countries. Further, an increase in income changed dietary patterns, with spending on non-starchy foods increasing relative to starchy foods.
In the third phase—2000-2020—globalization, trade integration, and changes in consumer preferences became drivers of food systems changes. The proliferation of supermarkets increased the availability and consumption of processed food products, resulting in an increased incidence of non-communicable diseases.
In the fourth phase—beyond 2020—changing diets and urbanization continue to be significant economic drivers influencing food systems. Additionally, Pingali and Abraham say that meeting food security needs while reducing environmental externalities will be challenging.
A long-term solution to food systems challenges, including hunger, malnutrition, non-communicable diseases, and climate change, Pingali and Abraham say, lies in a holistic approach to policy design and removing the distortions in policy incentives that induce the over-exploitation of natural resources. In addressing climate change, for example, the authors underscore that not just emissions reduction, but adaptation strategies too should be given attention. Sharing of plant breeding technology and risk mitigation strategies should also be encouraged. They also recommend that agriculture, environment, health, trade, women, and child development ministries should break their silos and work in unison, given that food systems encompass all of these areas.
Featured image: A farmer stands in a field in Malaysia. (Photo by Pat Whelen on Unsplash)