Crop Diversification Can Curb Farm Waste Fires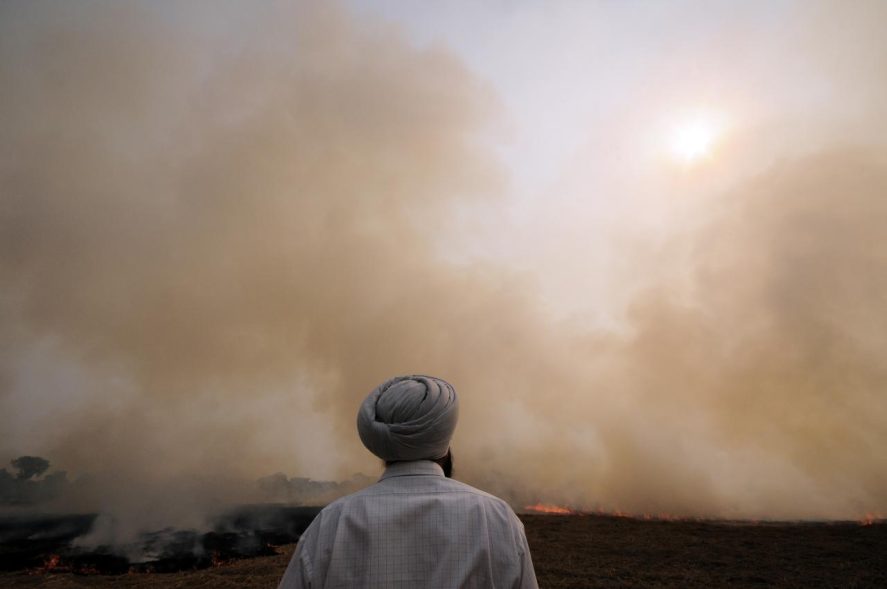 A trio of TCI researchers writing in The Print argued that the farm waste fires contributing to dangerously high air pollution in North India can best be addressed by incentivizing farmers in the region to grow less rice.
Director Prabhu Pingali, researcher Payal Seth, and Associate Director Bhaskar Mittra contend that the fires are a consequence of the introduction of the rice-wheat cropping system to the western Indo-Gangetic Plain, an area which had traditionally grown only wheat. They explain that the move left farmers with little time to clear the stubble left after the rice harvest before they must sow their wheat. Cheap and effective, burning is the best option available.
The researchers note that, in addition to stubble burning, rice production in the western Indo-Gangetic plain contributes to soil deterioration and the depletion of groundwater resources.
"Diversifying away from rice offers the most sustainable solution to these issues," they say. "It would also help to make diverse, nutritious foods more readily available, addressing India's endemic malnutrition problem."
Read the full op-ed on ThePrint.in: "A Solution to Stubble Burning That Gets to Its Root Cause"
Feature image: Photo by CIAT, CC BY-SA 2.0, via Wikimedia Commons