Establishing the Minimum Nutrition Dataset for Agriculture: TCi works to fill the agriculture-nutrition data void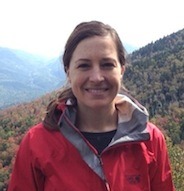 TCi Program/Research Manager Katie Ricketts describes how the Tata-Cornell Agriculture and Nutrition Initiative is working to fill the nutrition-agriculture data void by establishing a The Minimum Nutrition Dataset for Agriculture (MNDA).
A better understanding of the links between agriculture and nutrition will require new thinking around how agriculture and nutrition surveys can collect the critical data needed for meaningful comparison and analysis of trends. Currently, a major data collection gap is reducing efforts to link and track changes in agriculture to changes in nutrition status.
For decades, agricultural surveys have focused on tracking household income and employment patterns, food supply and food prices, and farm management and agronomy practices. Often, this has given economists and others a good sense of why certain types of foods are available or affordable to rural communities. However, understanding how nutrition status has changed in response to agricultural interventions has largely remained a mystery. The presence of a minimum set of essential, standardized nutrition indicators is needed to augment these agricultural surveys and to provide insight into the contribution of agriculture to human nutrition.
TCi's role in establishing a Minimum Nutrition Dataset for Agriculture
The Minimum Nutrition Dataset for Agriculture (MNDA) is a Tata-Cornell Agriculture and Nutrition Initiative (TCi) project that is attempting to gather consensus on the most essential nutrition metrics for inclusion into current and future longitudinal agriculture surveys. The final outcome will be a 1-2 page addendum of the most essential nutrition metrics that can give a nutritional 'snapshot' of individuals living in rural areas of the developing world. It will be easily inserted into existing agriculture surveys and useful for tracking long-term changes in nutrition and making comparisons across datasets and interventions.
Given that it only will capture the most essential nutritional status indicators, the MNDA will not replace the need for current or existing deeper nutritional survey work. At the moment, the MNDA is being created specifically for use in India.
Convening of experts for reviewing metrics and critical indicator areas
At a December meeting held at Cornell University, experts from nutrition, economics, sociology and natural resource management (among other fields) discussed the following  categories for inclusion in the MNDA:
Module 1: Anthropometry/clinical nutrition indicators
Module 2: Biochemical markers
Module 3: Household-level and market-level dietary diversity and quality scoring (household food access)
Module 4: Metrics around intra-household allocation (individual food access)
Module 5: Early childhood care in the first 1,000 days of life
Modules 1-3 were identified as high-priority areas for future development. Modules 4-5 were identified as indicator categories in need of further research (e.g, current 'black boxes') prior to inclusion in the MNDA. Eventually, specific metrics are from these modules are expected to be included.
Contact TCi for the December 2013 Report on the MNDA Expert Meeting.
Convening a MNDA Working Group meeting with ICRISAT
The Tata-Cornell Agriculture and Nutrition Initiative also convened a practitioner working group for the MNDA on February 24-26 in Hyderabad, India, along with the International Crops Research Institute for the Semi-Arid Tropics (ICRISAT). TCi is partnering with ICRISAT to help develop the MNDA in India and eventually pilot segments of the MNDA throughout rural villages across the country.
Since 1975, ICRISAT has been collecting economic, demographic, crop production, employment, and other economic and agronomic data points from households in rural areas around Andhra Pradesh and Maharashtra (known as the Village Level Studies, or VLS work). Given that the VLS data has recently been tracking nutrition status, the ICRISAT VLS villages are an ideal place to pilot and develop certain segments of MNDA for use across India.
Upcoming work: Developing a pilot for the MNDA
This summer, the TCi team (including the new TCi intern cohort) and ICRISAT staff will engage in a 'mini-pilot' to test specific modules of the MNDA during the summer of 2014 in ICRISAT's VLS villages. This 'mini pilot' will test various methods and methodologies for collecting information in the following MNDA modules:
"Essential" health history questions (part of Module 1)
Dietary diversity information/scores (part of Module 3)
Market-level data on food availability and affordability (part of Module 3)
Comparison between MNDA and the VLS (ICRISAT) method will identify differences/similarities in nutrition information captured. What do they each tell us? How different are they? We are eagerly anticipating the launch of the mini-pilot in June.