How Did COVID-19 Impact India's Food Prices?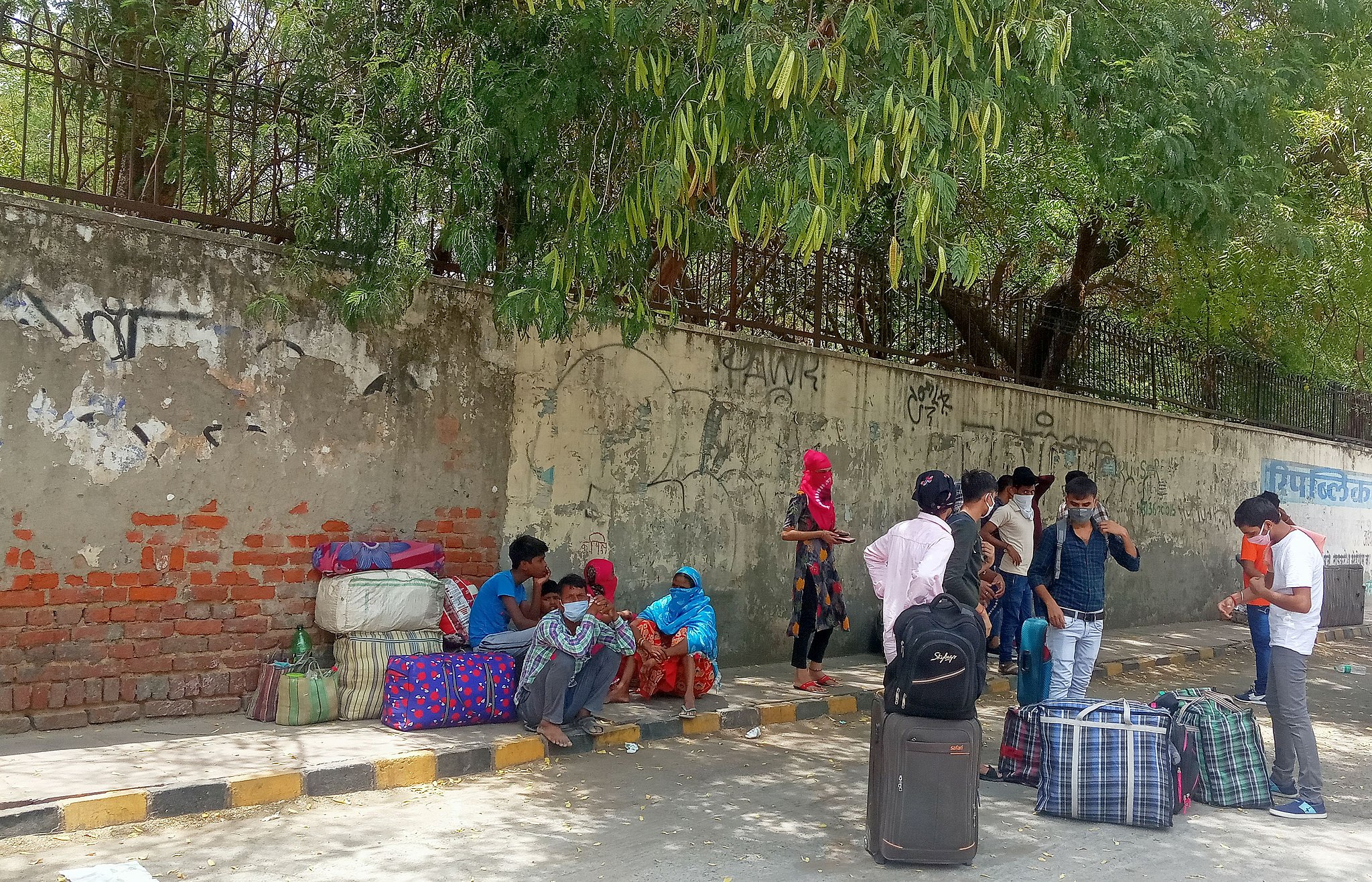 In this blog post, TCI's Payal Seth, Prabhu Pingali, and Bhaskar Mittra present their analysis of the impact of the COVID-19 lockdown on food prices in India. 
In normal times, access to nutrient-rich food to all is a challenge for India. In the midst of a pandemic, that challenge has only grown. In response to the coronavirus pandemic and subsequent lockdown of Indian society, we analyzed weekly average food price data from March through May and found that while staple grain prices have remained stable, prices for more nutritious foods like pulses, vegetables, and eggs have risen, making it more difficult for Indian consumers to afford them.
The  Government of India implemented a complete lockdown beginning on March 24, 2020. While orders were quickly issued to exempt agriculture-related activities from the lockdown, it still led to serious disruptions in supply chains, affecting the movement of food from farms to markets. There were reports of food dumped in rural areas due to a lack of access to markets for the sale of produce, whereas urban locales experienced price hikes in essential commodities. Given these disruptions, our study evaluates the consequences of supply chain disturbances on food prices and their food security implications.
Pandemic Spikes Prices of Pulses, Vegetables, Eggs
Our study comparing 12 weeks of food (cereals and non-cereals) price data from before and during the lockdown to the same time period in the previous year, yields interesting insights. Results indicate that while cereal prices remained stable for all other food groups, there was a spike in prices both relative to last year and weeks before the lockdown. While prices stabilized and normalized for vegetables included in our study—potatoes, onions, and tomatoes, two to four weeks after the lockdown,  the prices of pulses remained higher well until the end of  May. Egg prices only began stabilizing in May.
Impact of Lockdown on Food Prices
 Food Group

 

 

Commodity

 

Change in Retail Prices
Relative to last year
Relative to the week before the lockdown
Cereals

Wheat, Rice
 Stable
Pulses

Arhar, Tur, Masur, Moong, Gram and Urad Dal
Higher
Vegetables
Potato, Onion
Higher but showing a downward trend in the last few weeks of the study period
Tomato
Lower
Higher but showing a downward trend in the last few weeks of the study period
Poultry

Eggs
Higher
Higher but showing a downward trend in the last few weeks of the study period

Data Source: Department of Consumer Affairs and National Egg Coordination Committee.
The relative stability in cereal prices can be directly linked to their status as an essential commodity, procured and stocked by the Food Corporation of India and intermittently released in the open market to manage any pending shortfall in their supply. These measures, along with a record-high rabi procurement for the current year, prevented any immediate shortage of wheat and rice.
The case of non-cereals such as pulses, vegetables, and eggs is a more complex one. Pulses are an integral part of Indian diets and have a longer shelf-life compared to vegetables. Non-Perishability may have made pulses a top choice for panicked consumers during the lockdown. That surge in demand, along with disruptions in their supply chain, may have caused a sustained spike in retail prices for all pulses.
Among vegetables, the retail prices for potatoes jumped steepest in the week following lockdown, driven by both a fall in arrivals and an increase in demand. However, the price rise was ameliorated to some extent because potatoes are the third-most-heavily-stocked agricultural commodity in the nation (after wheat and rice) and are dependent on cold storage operated by the private sector.
Onion retail prices more than doubled in almost all cities that were studied relative to last year and spiked in almost all locations following the lockdown. The price rise can be attributed to lower arrivals that occurred because of transportation bottlenecks.
Tomato retail prices have been the most unstable among vegetables. Relative to last year, tomato retail prices seem to have dropped in most cities. There have been media reports of farmers selling their tomatoes at very low prices or dumping them as they were unable to access markets. High perishability, drop in institutional demand, transport disruptions, and labor shortages could have jointly contributed to lower prices for tomatoes.
Compared to last year, egg prices fell in March 2020 as a result of widespread misinformation that COVID-19 is spread through eggs and poultry. Demand rebounded as those rumors abated, evident by an increase in prices for April 2020. The prices began returned to the pre-lockdown levels only towards the last few weeks of May 2020.
Higher Prices Mean Less Nutrition
A consumer's diet is dependent on both affordability and accessibility. The increase in prices of vegetables, pulses, and eggs during the lockdown means Indians consumed less of them compared to relatively price-stable staple grains, lowering the overall quality of total dietary intake.
Our analysis suggests that the vegetable price shock was short-lived, and people should have been able to afford potatoes, onions, and tomatoes by the end of April. However, the sustained high prices of pulses up to the end of May could have led to a lower composition of protein-rich food groups in the diets during the pandemic.
The sustained relative stability of cereal prices and higher prices for other food groups will distort consumer spending, preserving excessive reliance on staples as a major component of the Indian diet at the cost of more nutritious options.
During this crisis, much of the provisions to ensure food security India took the form of provisioning an additional 5 kgs of wheat or rice and 1 kg of pulses to each household through the public distribution system (PDS). While it is difficult to comment on the effectiveness of current food security measures, we argue that even if these policies were highly successful, it would not have addressed micronutritional deficiencies. For example, the closing of schools and anganwadi centers makes remedying the loss of nutrition due to increased non-staple food prices more difficult. This leaves younger children and pregnant and lactating women more vulnerable, as inadequate nutrition during early childhood days can lead to irreparable cognitive and other developmental deficiencies.
Bolster Supply Chains to Improve Nutrition Security
The COVID-19 pandemic presented a unique opportunity to reset India's agricultural policies to mitigate future disruptions to non-cereal supply chains. In that context, amendments to the Agricultural Produce Marketing Committee (APMC) Act and the Essential Commodities (EC) Act were announced on May 15, 2020.
The amendment to the APMC act frees farmers from the obligation to sell at APMCs within the states. They can now engage with processors, aggregators, large retailers, and exporters without restrictions to realize better prices.
The EC Act was a significant instrument to maintain specific stock limits and a price cap for essential commodities, prohibiting farmers and traders from storing excessive produce and deterring investment in storage facilities and other assets in the agricultural sector. With the new EC Act amendment, the government deregulated cereals, edible oils, oilseeds, pulses, onions, and potatoes. Stock limits no longer apply to value chain participants or processors of these commodities. The price of these essential commodities will now be determined by market forces.
India is facing two unprecedented health-related challenges: curbing the spread of COVID-19 by imposing a nationwide lockdown and navigating through the lockdown to ensure the smooth supply of essential goods and services. Our study demonstrates that insulating non-staple supply chains from price shocks and fluctuations is critical to that objective. The sustained relative stability of cereal prices and higher prices for other food groups will distort consumer spending, preserving excessive reliance on staples as a major component of the Indian diet at the cost of more nutritious options. For the future, the government seems keen to repeal jaded restrictions in order to address farm sector bottlenecks. This will encourage diversification of farm produce, leading to better incomes for farmers while ensuring both the food and nutrition security of the country.
Payal Seth is a consultant with TCI.
Prabhu Pingali is the director of TCI. Follow him on Twitter @PrabhuPingali.
Bhaskar Mittra is the associate director of TCI. Follow him on Twitter @BhaskarMittra.