COVID-19 Pandemic Presents Opportunities for Innovation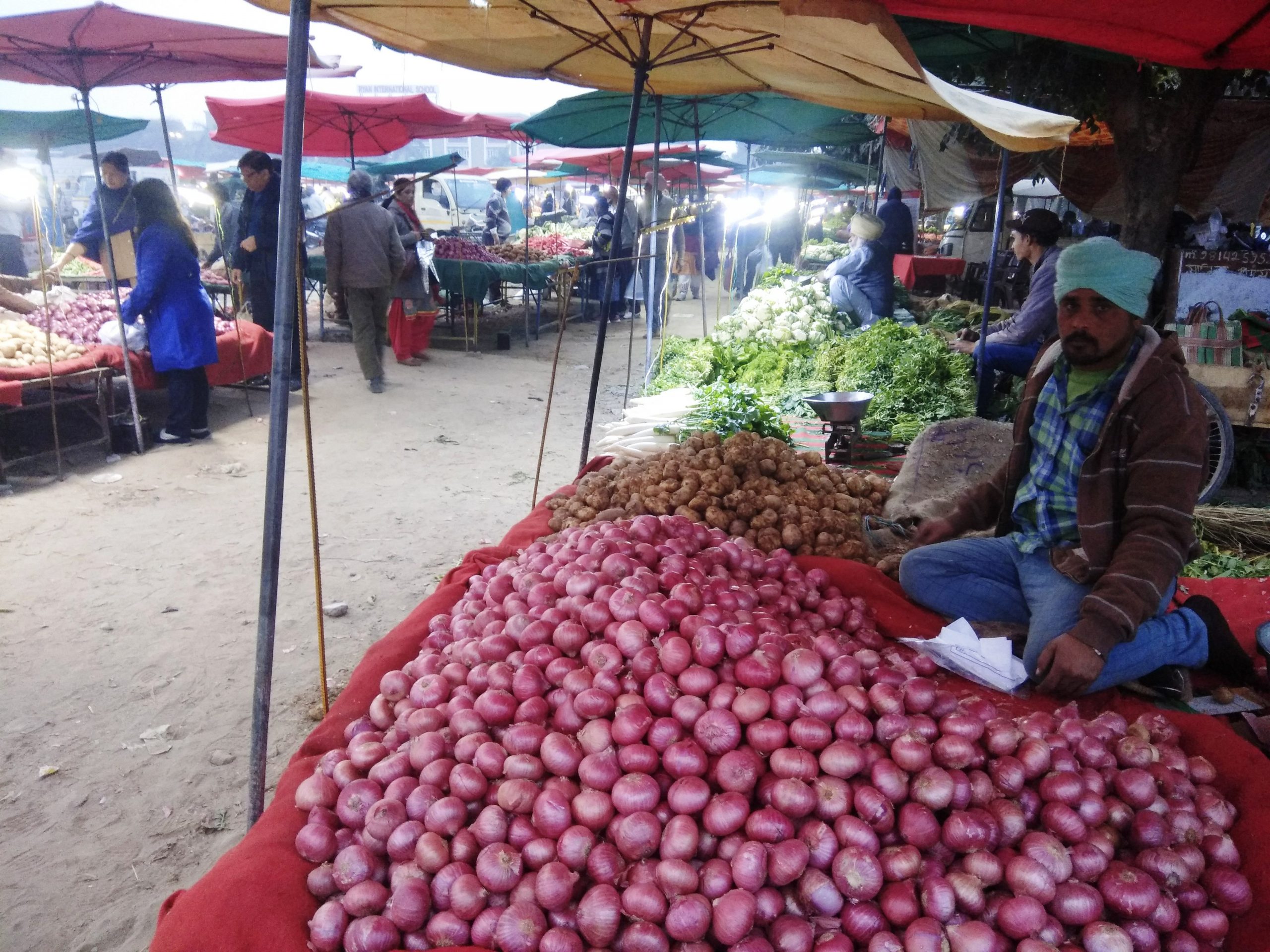 In this blog post, TCI associate director Bhaskar Mittra discusses the ways in which the COVID-19 pandemic has created opportunities for innovation along India's agricultural supply chains that can benefit farmers and consumers alike.
The COVID-19 pandemic has opened new opportunities around agricultural markets, especially for fruits and vegetables. The most perishable agricultural products, fruits and vegetables, typically go through several market players as they travel from farm to fork. Farmers sell their produce to middlemen and traders in mandis. It then goes through a few more links in the supply chain before reaching the consumer. During this movement, about 20-30 percent of the produce is lost due to inefficiencies, mostly during storage and transportation. This leads to farmers getting only about 30-40 percent of the price that consumers pay—sometimes even less.
The Indian government's decision to lock the country down in response to COVID-19 led to a severe breakdown of the agricultural supply chain, hampering the flow of produce—especially perishable fruits and vegetables—from rural villages to urban areas. This led to lower quantities in stores and a hike in vegetable prices that was especially high for leafy greens. Due to the choking off of supply lines, farmers across the country reported difficulty finding markets and had to dump their produce at throwaway prices.
However, this situation has offered a few new opportunities for agriculture supply chain improvement, which are now being exploited in an innovative manner by the government, ag-entrepreneurs, and farmers.
Government Reforms
To begin with, the Government of India took this occasion to make key amendments to the Essential Commodities Management Act by removing agricultural produce from the list of essential commodities, thereby removing storage restrictions on processors and incentivizing greater investment in storage infrastructure. The Agriculture Produce Market Committee (APMC) Act was also amended to let farmers sell their produce in the APMC mandis of their choice in any state, giving them better returns.
The breakdown of the produce supply chains and other disruptions due to COVID-19 has given a new boost to the digital agricultural supply chain ecosystem.
The government has also proposed an Agriculture Infrastructure Development Fund meant to build farmgate infrastructure for farmers. Considered along with private sector participation due to dilution in the Essential Commodities Management Act, the government seems keen on reducing supply chain inefficiencies by strengthening rural storage and transportation infrastructure.
By proposing appropriate legal frameworks to enable farmers to enter into pre-sowing contracts with food processors, aggregators, exporters, and others, the government also paved the way for direct procurement of agricultural produce from the farmgate. This is also likely to reduce supply chain shortcomings, resulting in improved earnings for farmers.
New Boost to Digital Ag-Supply Chains
The breakdown of the produce supply chains and other disruptions due to COVID-19 has given a new boost to the digital agricultural supply chain ecosystem. Startups like Ninjacart, Crofarm, KrishiHub, and many others working in the Farmer-to-Business (F2B), Farmer-to-Business-to-Consumer (F2B2C) and Farmer-to-Consumer (F2C) space seem to be faring well since the lockdown.
Startups like BigBasket and Swiggy made new inroads despite the initial stringent lockdown phase, while players like Big Bazaar and Spencers, as well as new entrants like JioMart, made this space more interesting. Each of these enterprises reported increased revenues during the last few months. Retails chains like Reliance Fresh and Tata Star Bazaar reported increased sales as middle-class households shifted preference towards online grocery shopping.
Additionally, mobile apps created by budding entrepreneurs helped link farmers with consumers in urban areas, playing an important role in keeping up the supply of vegetables and fruits during the lockdown. Many of these apps were already in existence, but the pandemic gave entrepreneurs an opportunity to grow their businesses.
Farmers Connect with Consumers
In recent years, the popularity of farmers' markets has increased in urban India. Referred to as Rythu Bazaar in Andhra Pradesh and Telangana and Apni Mandi in Punjab, farmers' markets have grown in number and can now be seen in almost all big and medium-sized cities across India. Similar to the village haats in rural India, the markets allow farmers from the peri-urban areas to sell directly to urban consumers.
In some states, the farmers' markets are managed by the farmers and consumers themselves, while in others, governments play a role. These markets cater to consumers depending on local interests, preferences, and tastes. Often they cater to a niche segment of the urban population by supplying organic produce that is sold at a premium.
It will be interesting to see if farmers groups can keep up the momentum of direct sales after the lockdown, whether through farmers' markets or direct sales at society gates.
However, during the lockdown, farmers found another innovative way to sell directly to housing societies in urban areas. Farmers groups from districts across Maharashtra directly contacted housing societies and colonies in cities like Mumbai, Pune, and Nasik, and supplied locally grown vegetables and fruits at the society gates. This arrangement was often facilitated by local councilors and other political figures, communicating on apps like Whatsapp and Telegram. Depending on demand, farmers supplied fresh locally frowns fruits and vegetables two to three times a week.
Some farmers groups selling directly to housing societies also reported coordinating amongst themselves to avoid eating into each other's consumer base. Similar reports also came from other cities across India, including in smaller ones like Bhopal and Gwalior.
Fleeting Change or Permanent Shift?
The COVID-19 pandemic provided farmers and ag-supply chain entrepreneurs with a new opportunity to reassess how they interact with markets. While ag-supply chain enterprises mostly worked on smoothening the chains' inefficiencies, farmers seem to have made the biggest leap by selling directly to urban consumers.
It will be interesting to see if farmers groups can keep up the momentum of direct sales after the lockdown, whether through farmers' markets or direct sales at society gates. Selling at society gates, in particular, is a wonderful innovation that can benefit both farmers and urban consumers alike.
Much depends on whether governments and civil authorities will continue to allow such direct sales. Perhaps some legal permits pertaining to sales could be offered to farmers groups and associations, thereby making it a win-win for all. This could result in consumers getting their regular supply of locally grown, fresh fruits and vegetables straight from the farm, while farmers make better money.
If made permanent, those innovations, in conjunction with reforms to key laws like the Essential Commodities Management Act, could empower participants throughout the supply chain—from farmers to consumers—to emerge from the pandemic in a better overall position.